I've always felt that the aphorism about true wisdom being a byproduct of first admitting you don't know everything to be accurate.
When I attended the ClickZ Live conference in Chicago last October, I got the chance to be exposed to some great new content. However, I felt one of the stories still being told was something I've been hearing on repeat since 2011. The story I'm talking about is that of mobile marketing and how it is the "wave of the future."
We here at Sherpa have been preaching the shift in marketing budgets to mobile for years as well — just take a look back at this chart from last April.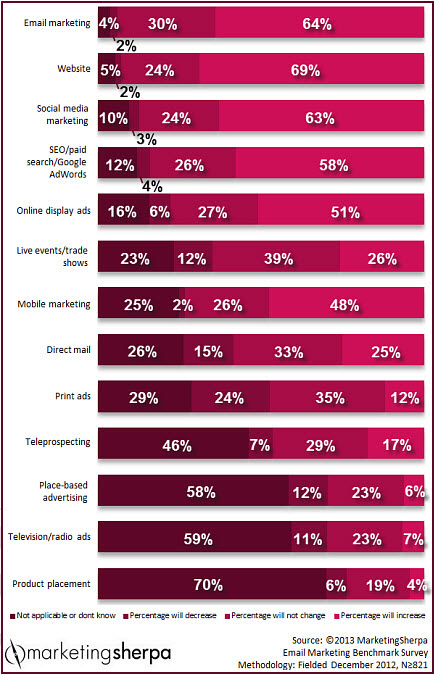 Taking a look at some of the mobile channel data
I don't think there's any argument on where the industry is going anymore. That being said, I do feel that some of the most convincing data about focus on mobile is being under-utilized by marketers, or even worse, it's being used by marketers to justify decisions that are not in the best interest of their business — decisions that will not show the best ROI and could be spent more effectively in other channels.
Working on partnerships in different industries over the past several years, I have seen both the good side and bad side of the mobile revolution, while making plenty of mistakes along the way. Seeing just how terrible mobile conversion rates can be compared to other channels is often disheartening.
It's not enough to just say "mobile is the future." We need something more actionable. Marketers admitting as an industry that we don't know everything is the first step.