Best B2B Lead Posts in 2014: Lead generation, lead nurturing and content marketing
Originally published on B2B LeadBlog
The holiday season is always a time of reflection for what we have and what we have accomplished over the past year.
However, it is also a time to reflect on all we have learned that can help us improve the blank slate that is 2015.
Read on to find out what B2B Lead Roundtable Blog posts were shared the most as well as the three topics B2B marketers valued most in 2014. You can utilize this information to better inform your 2015 strategy.
Topic #1 — Lead generation is king
Lead generation was a huge topic for 2014 and for good reason. Every lead nurturing campaign, every lead conversion, every sale depends on first generating a lead.
But what's the best way to optimize your lead gen efforts?
Develop a strategic lead generation portfolio
The best marketers don't rely on one specific tactic to generate leads. Instead, they utilize a diversified portfolio of channels.
The best way to build this concept is to approach your marketing strategy in the same way a portfolio manager would approach a mutual fund. Namely, this means diversifying your leads, establishing a schedule of when you'll address said leads and testing every element in this process.
This post offers ideas on how to expand your lead generation portfolio, and features a free downloadable copy of a mind map for lead gen from Brian Carroll's Lead Generation for the Complex Sale.
Improve the alignment between Marketing and Sales
Not having your marketing and sales teams aligned can be a costly mistake. Luckily, this is also an avoidable mistake.
By simply implementing a few key strategies, such as scheduling frequent meetings between these two teams, you can easily re-align interests and strengthen your overall lead efforts.
Learn 31 tips on how to align Marketing and Sales when it comes to lead generation.
Put you customer first
When you're in the trenches, it's easy to get caught up in marketing acronyms, data and analytics. What you need to remember is that, ultimately, lead generation comes down to connecting with people.
This personal connection comes down to one idea — empathy.
Learn about the importance of putting the empathy back into customer interactions, and then read some simple strategies for achieving empathetic marketing.
Topic #2 — It's all about nurturing. Lead nurturing, that is
More than anything else, lead nurturing can help turn a lead from marketing qualified to sales qualified and hopefully into a sale.
Here are a few tips we learned this year to help you optimize this process.
Stop with the cold calls
In the Internet age of uber-informed and advertising-adverse consumers, cold calling just doesn't work like it once did.
Instead, in order to score leads, and ultimately drive conversions, marketers need to make themselves a valuable resource to their prospects. This requires a customer-centric approach that involves staying relevant and informed on what the customer wants to learn and then being helpful and building trust through effective nurturing content.
Read on to learn how to modernize your lead strategy.
Learn what qualifies as lead nurturing
What is and isn't lead nurturing?
A silly question, I know, yet it is one that several marketers continue to answer incorrectly. This seemingly simple concept is one that is actually more nuanced than it seems. Lead nurturing involves providing prospects with relevant and valuable information and helping them on their buying journey, regardless if they ever buy from you. This specialized treatment is much more likely to result in a conversion than sending out generic promotional emails.
Learn the exact definition of lead nurturing, and read some examples about what does and doesn't make the mark.
Don't forget about emails
Email is an indispensable tool for today's marketers, but sometimes the relevancy gets lost between the subject line and send button.
Not keeping your customers first in your email sends can lead to something worse than an ignored email ??it can lead to an unsubscribe.
Read about the benefit of adding lead nurturing to your emailing strategy, and discover six ideas for how to keep relevancy at the front and center of your emails.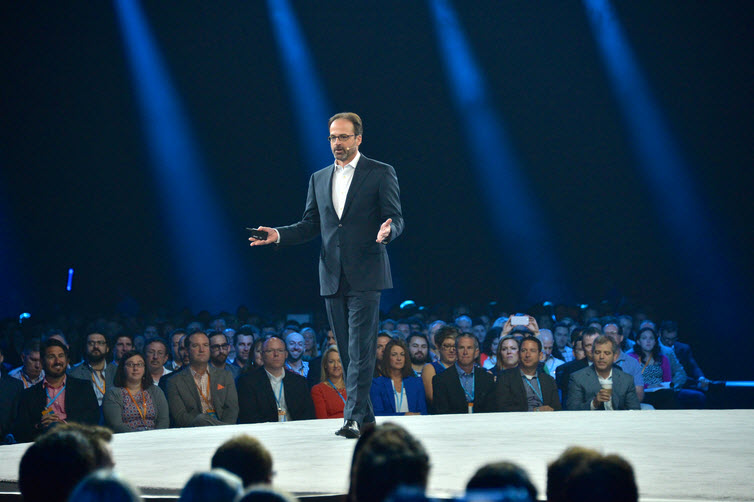 Topic #3 — Words, words, words: The almighty power of content
It's the easiest aspect to overlook, but it's often one of the most important components in your marketing strategy — your content. Whether it's the copy in a brochure or a case study about what you've accomplished, what you say to your customers and prospects, and how you say it, matters.
Here's what we've learned in 2014 to make content marketing the best it can be.
Build a customer-centric content strategy
How do you create content that your customers will read?
Simple — listen to what they want. Content marketing is an excellent way to introduce customers to your brand as well as to establish yourself as a professional in your industry, but in order to create the best content, you have to first listen to your customers.
Watch Ninan Chacko, CEO, PR Newswire, as he explains the five steps to effective content marketing in this Lead Gen Summit 2013 replay.
Utilize storytelling in your call scripts
When it comes to teleprospecting, it turns out "what" you ask your prospects is just as important as "when" you ask them.
In a 2014 MarketingExperiements Web clinic, testing the time of the "ask" in a call script led to a 31% response increase. The difference? The treatment structured the call script as a story.
Learn more about why transforming the call script into a story resulted in this dramatic increase.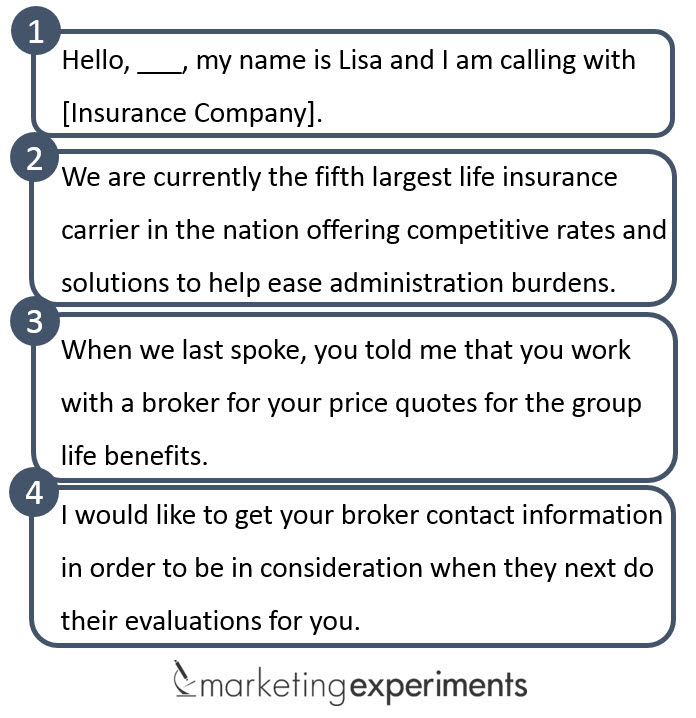 You may also like
The Most Important B2B Marketing Metrics for CEOs [More from the blogs]
10 Ways to Optimize Your Lead Conversion Rate [More from the blogs]
3 Factors that Connect Value Prop to Prospects [More from the blogs]
B2B Marketing: A recap of content and customer-centric marketing in 2014 [MaketingSherpa case study]
B2B Email Marketing: Ferguson Rewards trade show optimization achieves over $10 million [MarketingSherpa case study]
Categories: Lead Generation Tags: B2B LeadBlog