A MarketingSherpa email subscriber recently asked for relevant case studies on referral marketing campaigns. If you're also looking for ideas and tactics to launch or optimize your own referral programs, here are four case studies that have some interesting examples.
(And if you find this blog post helpful, click on one of those Twitter, Facebook or other referral buttons at the top of this blog post.)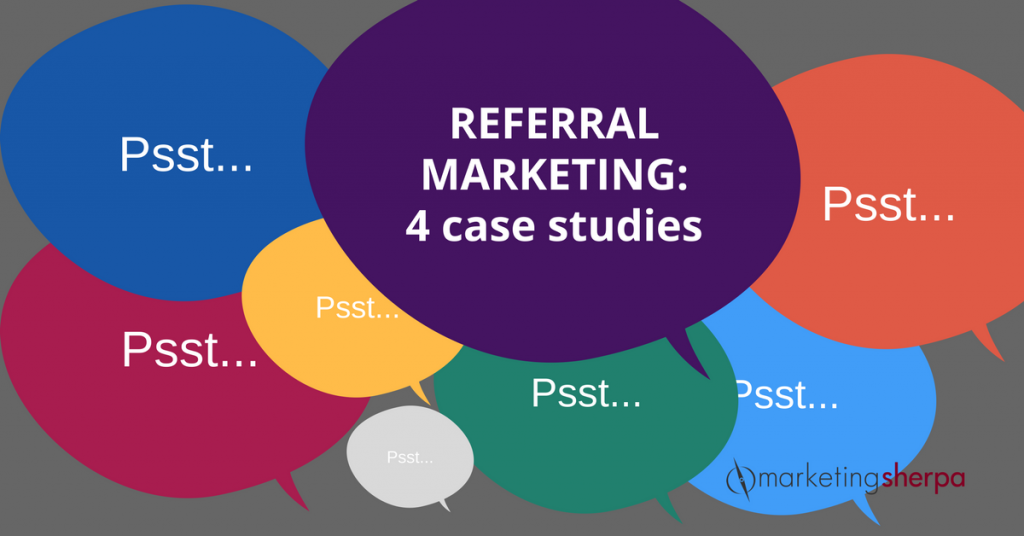 Triggered email nets 75% of referral program signups for Roku
Roku, a video-streaming device for television, discovered that about 25 percent of its customers heard about the company from a friend or family member. The team already offered rewards to customers who sent referrals via email, Facebook or Twitter.
To get even more customers to participate, the team planned a triggered email campaign to Roku's newest customers. They offered incentives for both the referrer and the newly referred customer — a free month of Netflix for each friend who tries Roku, along with a 10% discount to the newly referred customers.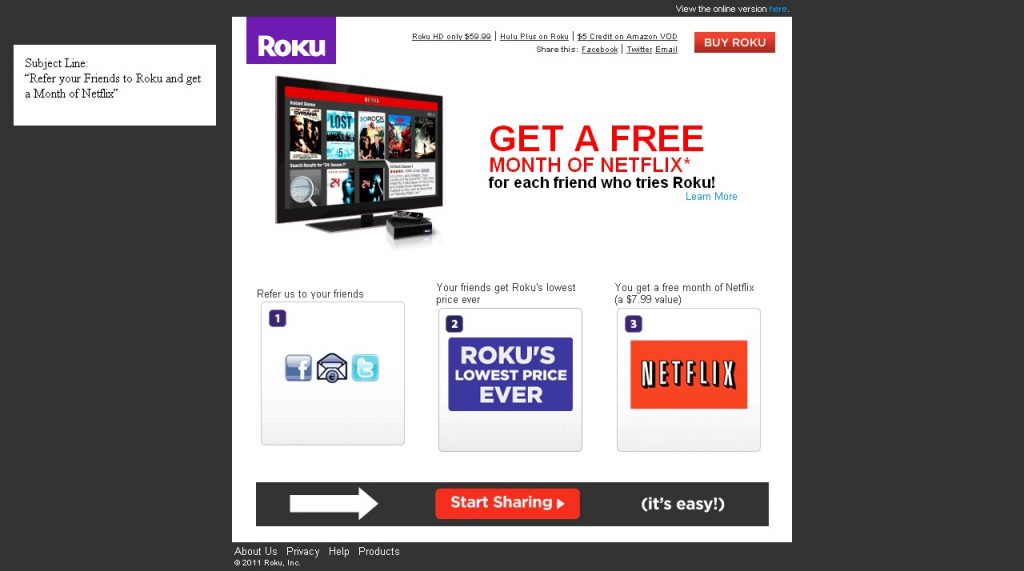 Of all the channels through which customers could send referrals to contacts, referrals sent via email drove 70 percent of all sales in the program.
"Email has been the biggest way to promote [referrals]," said Lomit Patel, Senior Director, Direct Marketing, Roku. "The newsletters definitely help, but these individual emails after purchase have had the most effect."