Green Marketing 101: How and why you should be interested
Earth Day is coming up tomorrow, so with that in mind, we are providing information on green marketing from an industry expert. Shel Horowitz is a green marketing consultant, and along with Jay Conrad Levinson, co-author of "Guerilla Marketing Goes Green: Winning Strategies to Improve Your Profits and Your Planet" (published by Wiley in January 2010.)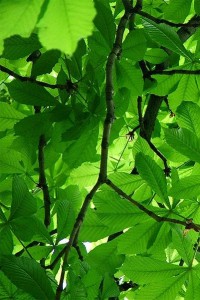 Today's B2C newsletter case study features the guerilla marketing tactics Horowitz used to promote the book, and he also took the time to share some of the basics of green marketing for this blog post.
What is "green marketing?" What are some of its key principles?
Shel Horowitz: It has two parts: First, using green technologies to do the marketing (e.g., e-mail—ideally, with servers powered by clean and renewable power sources — vs. postal direct mail that consumes lots of trees and fossil fuels, teleseminars and webinars vs. in-person events). Second, marketing a green product/service/company/organization/idea and reaching the green consumer with a green-friendly message.
Principles:
Looking systemically and holistically at problems/solutions, goals/achievement paths, which leads to a lot of creativity both in product development and in marketing.
Examples: Go Flushless drastically lowers water consumption by neutralizing the odor and staining properties of urine, thus cutting down the number of flushes.
Sustainable Garden Supply sells "vertical gardens" about the size of a water fountain that urban apartment dwellers can use to grow food in their apartments.
Hydros Bottle allows you to drink clean filtered water anywhere you travel without the incredible waste of disposable water bottles (a filter is built into a reusable water bottle).
Creating marketing that appeals to both a customer/prospect's self-interest and global interest.
Examples: Marcal doesn't just say, "buy our recycled toilet paper". It says, "help save 1 million trees (by buying the toilet paper)."
Ben & Jerry's talks as much about fair trade, environmental sustainability, and providing jobs to the severely disadvantaged as it does about the quality of its ice cream.
Thinking about how to turn competitors into allies and partners, rather than enemies—joining forces to provide creative approaches that would be harder to do on your own.
Examples: The Empire State Building retrofit involved at least six different companies, each with particular strengths.
My launch of "Guerrilla Marketing Goes Green: Winning Strategies to Improve Your Profits and Your Planet" tapped into many other marketing consultants and leading figures in the green business movement, all of whom could be seen as competitors (from my co-author on down).
Respecting the customer's intelligence; involving the customer or prospect as a partner in educating the world.
Tell me four things about green marketing that would surprise most people.
SH: 1. Often, the green approach is actually cheaper (which is why extremely profit-driven companies like Wal-Mart have become major players in sustainability).
2. If you do a good job selling the value of your green approach to both self-interest and global interest, green consumers tend to be less price-sensitive and more willing to pay extra for a green product or service (within reason).
3. Transparency is the key to avoiding accusations of greenwashing. Don't claim to be super-green if you're really only part-way there. Explain how far you've gone down the path, and what further steps you'll take in the future.
As people take time to educate themselves, you will see huge backlash against, for example, the nuclear power industry in the coming years—which falsely claims to be clean, carbon-neutral, and safe. It will be a lot of years before BP can again claim to be a green company, when the Gulf oil spill showed the whole world that it had been lying.
In the book, I discuss a bottled water campaign that got Nestlé hauled into court, and I show how a few minor wording changes would have made the ad claims transparent—and bullet-proof.
4. The market will respond positively when you make substantiated claims; not to do so is to forfeit a huge marketing advantage.
Is this a topic all marketers should be interested in? Why?
SH: Absolutely! Green-sympathetic "Cultural Creatives" make up about 25 percent of the marketplace and rapidly growing, so this is a big market that people should pay attention to. In the coming years, companies that can't legitimately claim to be green will be left behind as consumers seek greener alternatives.
Related resources
Website for "Guerilla Marketing Goes Green"
(Members library) Going Green: How to Transition Catalog Users to Email & Lift Conversions 19%
(Members library) Don't Make These Common Green Marketing Mistakes
Conversion diagnosis: Nature.org's carbon footprint calculator
Backing Up Green Messages – Part I
Back Up Your Green Messages by Flexing Your Muscle
Sign up for the MarketingSherpa B2C newsletter
photo credit: Pedro1267 on Flickr
Categories: Marketing Tags: Earth Day, green marketing, guerilla marketing, Jay Conrad Levinson, Shel Horowitz