MarketingSherpa Awards 2017: Customer-focused campaigns drive significant conversions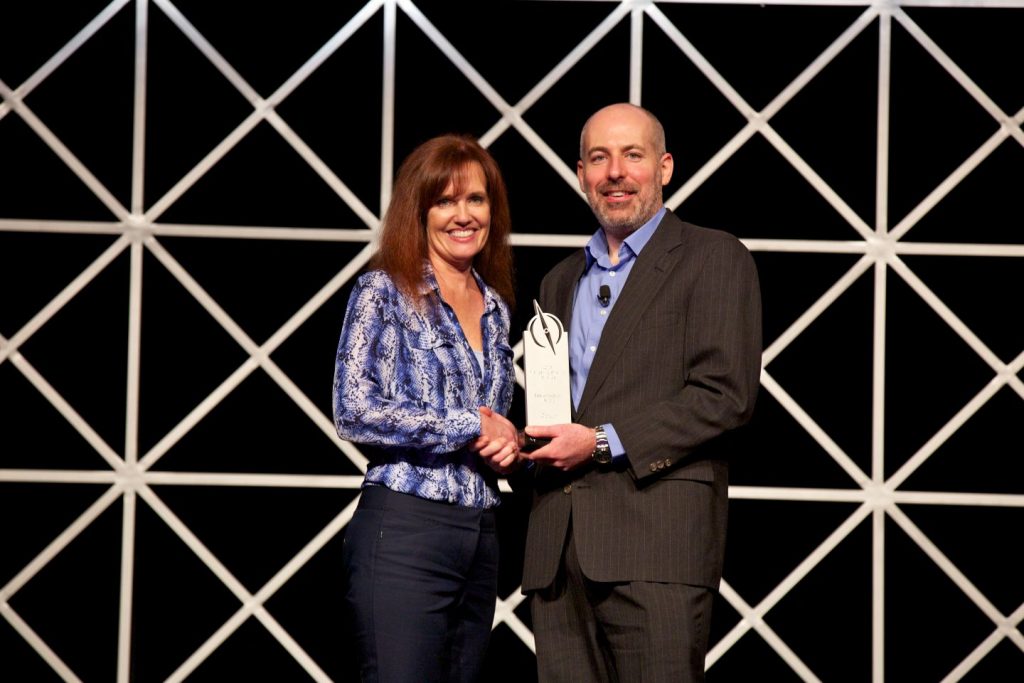 MarketingSherpa has always been about customer-first marketing. Those are the stories we love to tell, and the marketers we love to talk to.
That's why, in this year's judging process, we made customer focus a pass/fail criteria. It has always been more heavily weighted than other aspects, but we still considered and discussed submissions that were lacking in, or ignored how customers were actually affected.
This year, no matter how otherwise intriguing the campaign was, it was dismissed if our seven judges unanimously agreed it was not customer-focused.
On top of that, all of the selected campaigns had to meet these criteria:
Be transformative
Be innovative
Offer transferable principles that marketing peers can apply to their efforts
Display strong results
After 50 hours of pre-screening 198 submissions and 15 hours of deliberation, we've narrowed it down to the marketers and campaigns that have put in that work. These four campaigns deserve to be celebrated and studied by you, our readers.
Please review the finalists below, and vote for the Reader's Choice nominee that stands out the most to you. After voting, please share your favorite nominee or insight on social media.  
Finalist #1. Extra Space Storage: Solve customer pain points, and change their experience
The team at Extra Space Storage knew they were missing opportunities with customers using the current business-first email program. They decided to tear it down to the studs, and rebuild it as a customer-first email program.
"[The emails] weren't friendly. They weren't engaging. They didn't offer any support, answer questions. So we wanted to engage and connect with people and get them through the door," said Jennifer Stamper, Interactive Marketing Manager, Extra Space Storage.
In order to address a 45% percent no-show rate, the team knew they had to use email as a driver to re-engage these potential customers. They reworked templates, personalized sends and addressed customer pain points to drive a 50% jump in attributed conversion rate for email – a first in company history.
"Internally, the big picture takeaway that we constantly go back to is never disregard the conversation with your customer," she said. "I know they're 'just emails' as some people will say to me … but we're not just sending emails and spamming our customers. It's not that," she said.
Extra Space Storage was chosen by our panel of judges for the team's willingness to do away with an email program that wasn't working for their customers. Instead, launching a comprehensive email campaign that kept a focus on customer pain points, and fostering conversation.
Read the completed case study: Email Marketing: Extra Space Storage uses a customer-first approach for a 50% boost in email conversion rate
Finalist #2. Optum: Cultivate a social persona to revolutionize interactions with customers
For years, Optum provider marketing relied on "one-and-done" campaigns. Although it was effective, a fresher content perspective was needed, along with a different way to promote it.
Although the campaigns were effective, "they lacked a continuity of information-sharing that allowed Optum to inform, educate, nurture and persuade potential prospects and current customers," said Leslie Cozatt, Director of Marketing, Provider – Thought Leadership and Content Strategy, Optum.
Evolution came in the form of the "#5in5 – Industry Experts Answer Five Questions in Five Minutes" campaign, Optum's first large-scale, integrated thought leadership campaign that uses social media as the primary delivery channel. The team was able to revolutionize interactions with customers through leveraging social media.
This was Optum's most integrated thought leadership content campaign to date, Cozatt said, and with that, #5in5 had the potential to be the most complex and challenging to produce and execute.
"The opposite has been true. Because Optum started with a foundation of clear goals, a detailed communication plan, digestible content, responsive templates and defined roles this campaign has been the most efficient and scalable integrated thought leadership campaign launched to date in the entire Optum organization," she said.
Optum was chosen by our panel of judges for the team's enthusiasm for providing customers with relevant conversation in weekly content that allowed the company to educate and nurture. The team then evolved how they interact with customers on social channels in order to promote that content, capitalizing on new customer discoveries.
Read the complete case study: B2B Marketing: How Optum developed a distinct social identity with a thought leader approach to content and social media channels
Finalist #3. SAP: Create campaigns to reach customers in their own ecosystem
With 19 industries to cover, SAP created an extensive content marketing campaign that delved into not only relevant topics across those industries, but how personas within them would want to consume the content.
With such a large campaign covering a wide swath of customers, a challenge was making sure it didn't spin out of control.
"You could imagine with so many industries, you could very easily wind up with disparate campaigns. We really wanted to hold it together," said Ginger Shimp, Marketing Director, SAP North America.
By tuning the messaging around a hot topic like digital transformation specifically to each industry, SAP was able to uniquely appeal to each customer audience, and demonstrate the benefits with examples from their own ecosystem.
The team uniquely activated 19 industries with a full complement of industry-specific white papers, videos, infographics, blogs, surveys, presentations, email promotions, and more by creating unique digital hubs.
The marketing team at SAP was able to precisely execute this expansive campaign into driving over 9 million impressions.
SAP was chosen by our panel of judges for the team's dogged pursuit of not only topic relevance for customers, but consideration over how the customer would best absorb the content. The group was able to remain thoughtful of what content would bring the most value throughout a massive content campaign that could have easily become overwhelming.
Read the completed case study: Inbound Marketing: How SAP drove 9 million impressions with targeted content campaign
Finalist #4. Skyjet: Deliver an experience that allows customers to shop intelligently
Private jet charter provider Skyjet realized the opportunity in supplying its niche group of customers with an app featuring on-demand booking, and quickly moved to provide a superior customer experience in the marketplace.
What differentiates Skyjet in a complex market is consistently delivering an experience that empowers customers to shop intelligently, and with full transparency of cost, according to Jonathan Levey, Digital Marketing Manager, Flexjet – Skyjet's parent company.
The emergence of new technology has offered up unique opportunities to do just that, he said. In this case, launching the Skyjet app in August 2015.
"Within seconds of entering their desired itinerary, the app provides users with instant price estimates based on current market pricing and what other clients recently paid for their trips," he said.
Also, as the only adopter of Apple Pay within the private jet charter industry, the app pioneered a new aspect of customer's mobile private jet charter booking experience.
The app's real-time pricing tool now processes roughly 1,500 user itineraries on a weekly basis, and has more than 22,000 downloads since its launch.
"Our iPhone app is not the only way to book through Skyjet. It's just another avenue or another method. We're just making it easier and more accessible for people to book. It opens up a new channel," Levey said.
Skyjet was chosen by our panel of judges for this campaign's focus on customer-centric innovation of the booking experience, and the seamless integration of the company's value proposition within its app.
Read the complete case study: Mobile Marketing: How a private jet charter provider's app averages 500 downloads a week using customer-centric booking experience
Thank you to all who submitted an entry this year.
There are many more takeaways and inspirations to be found in this year's entries, please use them wisely and in good (customer) health.
Voting for the Readers' Choice Award is open now through October 21.
Categories: Marketing Tags: