The Data Vs Creativity Debate: Is successful marketing driven by analytics or art?
The answer from one marketing automation vendor might surprise you.
During an interview with Kristin Zhivago, President Zhivago Management Partners, for a Sherpa B2B article, Guided by Buyers: Four tactics to create a customer-centric sales and marketing strategy (members' library), she mentioned that marketing has undergone a sea-change in focus from 80% creative and 20% logistics in the past, to today where those numbers are exactly flipped. I recently had the chance to speak with Phil Fernandez, President and CEO Marketo, and a 26-year Silicon Valley vet with a present and past riddled with marketing software companies. I guessed this "80/20 rule" was a topic right up his alley.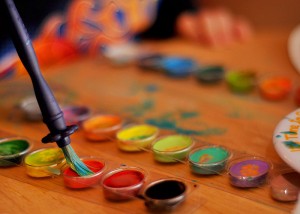 We covered a wide range of marketing subjects, and in passing I mentioned the 80/20 rule presented by Zhivago and Phil immediately offered his opinion on the topic. We didn't want to sidetrack our talk at the time so I told Phil we'd get back together and revisit his thoughts. This quick interview is the result.
A surprise that opens a debate
Phil's answer was more than a little shocking coming from a marketing automation guy, and not an agency, since he sells data and logistics … or so I thought. Read on to find out what the CEO of Marketo thinks about the art of marketing versus the science of marketing.
His response opens a debate on the state of marketing today — is it more data- or creative-driven? We'd love to hear your thoughts on this topic in the comments section.
During our conversation a few weeks ago, I mentioned that Kristin Zhivago told me marketing once was 80% creative and 20% logistics and data-driven, and now that number has flipped to where logistics and data make up 80% of a marketer's world and creative is only 20%. You strongly disagreed. Tell me why.
Phil Fernandez: At Marketo, we obviously evangelize marketing automation and analytics as critical components to drive significantly better marketing performance and ultimately greater revenue growth. I regularly advise corporate management to embrace a more metrics- and data-driven sales and marketing culture – what I like to call "hard marketing."
So it may come as a surprise, especially from the CEO of a leading technology company that builds products for marketers, that I fundamentally disagree with the premise that marketing has flipped to a world where creative is only 20% of the craft of marketing.
There is no question that the sophisticated marketing automation and analytical solutions available today, such as Marketo's, are imperative for successful marketing. However, it is incorrect to suggest that the adoption of technology solutions has made creative less important. In fact, I'd argue that the creative side of marketing is more important than ever! Why? Two reasons, one tactical and one strategic.
Tell me more about why the creative side of marketing is more important than ever.
PF: First, we need to look at how marketing automation ("MA") tools are changing the job of the marketer. In particular, MA solutions help the marketer to implement a key new business process called Lead Nurturing. In Lead Nurturing, it is the job of the marketing professional to engage across channels and develop a relationship over time with each and every prospective buyer for their product or service. They work to educate the buyer, to assist them in their independent research, and to stay top-of-mind for that magical moment when the buyer is ready to make a decision.
And what is the single most important factor in implementing an effective Lead Nurturing program? It's content. If a marketer is going to stay in touch with prospective buyers over time, helping to educate them and build trust and awareness, the marketer must deliver a stream of compelling, persuasive and brand-reinforcing content. Effective Lead Nurturing initiatives need a continuous stream of new content to stay fresh and relevant, and the most common reason why MA initiatives fail is a company's inability to create enough content to build a trusted relationship with prospective buyers.
What defines an effective marketing automation system?
PF: The goal of effective MA solutions needs to be to make it fast and easy to do the logistics and data-driven parts of the job and then fade into the background, so that the marketer has the time to focus on the critical process of creative development.
More strategically, the relationship between buyers and sellers has fundamentally changed with the emergence of the Internet, Google, and more recently, the whole world of social media. The buyer has taken control of the process and only "listens" when and where he/she wants. And we all know that the Internet and social media world is a pretty noisy and chaotic place. This shift has greatly elevated the need to break through with creative, compelling content and big ideas – it's the only way to get buyers to listen.
As a result, the art of marketing (communicating your brand, creating awareness about your unique value proposition and creating marketplace excitement through big ideas) is even more important today than it was a decade ago. If your message and/or content are not resonating with potential buyers, they will purchase from competitors who have done a better job of connecting with them in a relevant, timely and compelling way. That's why our own marketing team at Marketo spends a lot of time focusing on our brand strategy and developing "magnetic" content via our blogs, webinars, "Definitive Marketing Guidebooks," videos, events, and yes – advertising.
So both automation tools and the creative side of marketing are important …
PF: Keep in mind, automation and advanced analytics provide marketers speed, precision, and powerful insights into revenue performance. They can even go as far as predicting the amount of revenue a marketing campaign will generate. However, it's the creative that inspires someone even to consider what you are selling in the first place, and eventually (if you did your job effectively) to buy. Automation and advanced analytics such as we offer at Marketo, give a marketer more productive time to spend on developing compelling creative that will generate the greatest impact. By balancing the "science" of marketing with the essential "art" of the craft, successful marketers are able to accelerate predictable, expanding revenue across the revenue cycle.
Then, what do you think is driving the argument?
PF: As much as anything, it's probably a factor of today's technology-driven business environment, where there is an expectation that the right technology can solve pretty much anything. More broadly, since the Industrial Revolution, we have been conditioned to the idea that science and technology replaces the arts and crafts culture that came before it. And in lots of areas, like precision manufacturing, this has been true.
But the world of creating revenue is different. The art of marketing and the art of sales remain very much alive. The good news is that there is a tremendous amount of synergy to be had when companies get this right and the art and creative elements of marketing and sales are combined with hard science and technology that Marketo and others have created. It can seem like the Holy Grail to companies looking to generate more revenue more predictably.
Related Resources
Find Phil's blog at Revenue Performance
B2B Marketing: What to look for in 2011
Lead generation: Real-time, data-driven B2B marketing and sales
Inbound Marketing: Invest in content to generate leads
Lead Nurturing and Management Q&A: How to Handle 5 Key Challenges (Members' library)
photo by Jennifer R.
Categories: Marketing Tags: content marketing, Kristin Zhivago, lead nurturing, marketing automation, Marketo, Phil Fernandez