Customer-centric Marketing: 7 triggers to engage customers and build loyalty
"How many of you believe you are more fascinating than the average person?"
Keynote speaker Sally Hogshead, who goes by Chief Fascination Officer at Fascinate, presented this question to the MarketingSherpa B2B Summit 2012 audience Tuesday afternoon.
Not many hands in the room went up, which supported Sally's findings: Only 39% of people believe they are more "fascinating" than "average."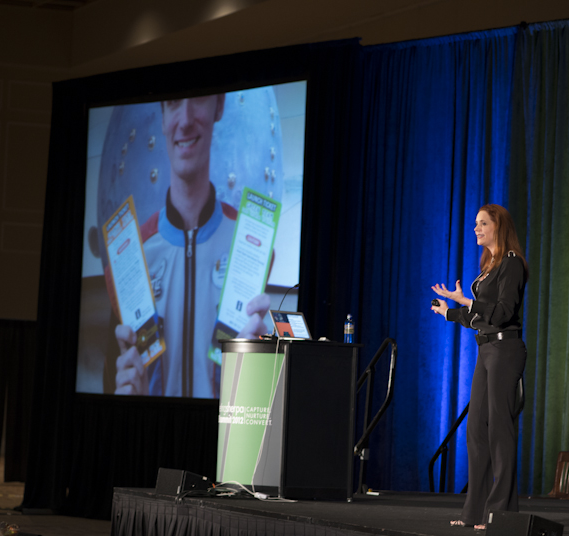 What is fascination? According to Sally, it's a moment of total emotional focus.
She has developed the 7 Triggers of Fascination, "which are deeply-rooted means of arousing intense interest."  Each person, and brand, has primary and secondary triggers. These triggers indicate where your strength lies in fascinating others.
When your company fascinates your audience, your will get more engaged and loyal customers who are more likely to refer others.
That leaves marketers asking, "How can we create the moments of fascination with our consumers that use the same triggers we experience when we are fascinated?"
The seven triggers represent different paths or ways to fascinate your customers with your brand. So, let's break down each one:
Trigger #1: TRUST
"Trust is the hardest trigger to earn," Sally said. "It requires repetition."
Why repetition? Because customers prefer familiarity. Over time, you can begin to create opportunities to meet the expectations of your customers and the market. In return for meeting those expectations, your customers build a strong loyalty to your brand.
Trust is not a trigger for a new company because they haven't had to build or reinforce patterns of consistency. For well-established companies, a history of quality will begin to build a loyalty to your brand.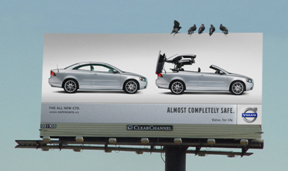 Sally gave Volvo as an example of a trust-based brand. Volvo has built its brand on safety, and, throughout the lifetime of the brand, it has consistently met that expectation.
Because of this, Volvo has built trust and respect with its customers, creating a relationship "for life."
And, that's what trust is about: "embodying timeless living."
Key Brand Takeaways
Reinforce patterns, creating opportunities to meet expectations
Think long-term. You can't earn trust overnight. Start reinforcing patterns now in hopes of earning trust, loyalty and respect in the future
Trigger #2: PASSION
Sally said, "If you're not that old, use passion to build emotion."
Passion is about "sparking excitement in others." You want to use emotion, color and descriptive adjectives to connect with your customers.
Brands should use the human touch to engage customers and encourage participation.
Apple is a brand built on passion. Apple fans sit in lines for days to get their hands on the company's latest piece of technology, whether or not they really need it. Apple builds excitement in its brand and products to a level at which most companies could only dream.
One great channel to generate excitement is social media. Through it, you can have two-way conversations with customers to build the relationships up and fire your audience up.
Key Brand Takeaways
Build relationships and excitement with emotion
Use all five senses, to create a full experience
Use social media to engage customers with a human touch
Trigger #3: REBELLION
If you like to surprise your customers with creativity, then your brand might have rebellion as a primary trigger.
Rebellion means you "embrace opportunities for change and exploration," Sally said.
If you're a company set on consistency or stability, then this isn't your trigger. Rebellion brands value innovation, produce cutting-edge products and thinking, and give off a persona of adventure and creativity, according to Sally.
I believe HBO could be an example of a company using the rebellion trigger. The premium cable television network has always pushed the limit with the content in its shows. And now, the company has created the first comprehensive mobile TV service, HBO Go. In the face of the on-the-go consumer, HBO has embraced that as an opportunity for change and has gone where no other network had dared to go.
Key Brand Takeaways:
Surprise with creativity, whether in your products, marketing, or both
Disrupt the status quo, push best practices to the limit or, better yet, toss them aside
Trigger #4: ALARM
Sally said brands that alarm "demonstrate efficient and practical solutions."
Keeping people safe will be important to these brands. They are detail-oriented to avoid problems and keep on track.
A great example of an alarm company would be an identity theft protection service. They must focus in on the detail to both prevent and protect their customers. To use alarm as their trigger, they heighten demand for their services.
Sally provided three qualities about alarm triggers: perfectionist, reliable and careful – all qualities you want in a company looking after your financial security.
Key Brand Takeaways:
Set deadlines to entice action
"Define consequences, specific demands cause more specific action"
Trigger #5: POWER
"[Power is] not always about being the biggest, but about attitude," Sally said.
A power trigger means a company shows leadership, takes command and exudes authority. These brands set the example for others to follow.
"Be the expert, be the leader," Sally suggests.
She also mentioned Cisco as a great example. Cisco certainly does a great job of using its thought leaders to share their thoughts with the public. While it has many focused blogs in its directory, perhaps "The Platform" best shows the company's authority with "opinions and insights from Cisco."
Key Brand Takeaways:
Be an opinion of authority to sharpen admiration
Use blog posts, videos and other content to show thought leadership
Trigger #6: MYSTIQUE
Sally described mystique as those who selectively edit information, trying to find the right result.
These brands "do not over-communicate with customers, thereby making their opinions more influential."
Mystique also "provokes questions without giving away answers," according to Sally's website. This trigger peaks the curiosity of the consumer, causing them to want to solve the puzzle.
Key Brand Takeaways:
Hint at hidden benefits, creating a curiosity in the customer to learn more
To create an air of mystery, use stories, not facts
Trigger #7: PRESTIGE
The prestige trigger is found in brands that "instinctively seek consistent improvement, higher goals and tangible evidence of their success," according to Sally.
They work to earn the respect of their customers, setting a higher standard for themselves, customers and the industry.
Prestige can also help to increase the perceived value or a product of service. For instance, Ivy League universities are built on prestige. What really makes them any different from other universities? They set a higher standard, and limit the number of accepted students. Corporations have the same abilities.
Key Brand Takeaway:
Limit availability, because scarcity increases value
Set new standards, raising the expectations of consumers of your industry
Related Resources:
Email Summit 2013 in Las Vegas
Marketing Triggers: How to get customers to fall in love with your ideas
B2B Social Media Marketing: 5 career killers and how to overcome them
Categories: Marketing Tags: B2B Summit 2012, Branding, customer-centricity