Transparent Marketing: 3 marketing lessons from the fast-food industry
Quick, convenient and cost-efficient are three words some marketers hope customers will find synonymous with the fast-food industry.
Deceptive, unrealistic and way too expensive seems to be where conversation about fast food goes with the family and friends that I've asked for their thoughts.
Clearly, there is a Hatfield-McCoy relationship between Marketing's hope and customer perception, but does it have to be this way?
Absolutely not.
Some fast-food chains have started to step away from tactics perceived as nefarious to build brand equity on unique offerings, transparency and customer testimonials.
Before you start thinking of where to go for your next meal, let's take a look at three restaurant chains that have embraced a brave new world of marketing and what we can learn from them.
Much more than a burrito, it's an upsell
As a frequent flyer to Tex-Mex chains, I have grown skeptical of other burrito-related establishments. I've tried plenty of them and the experience is often heartache and, at times, heartburn.
However, one Tex-Mex chain has cleverly strategized a way to increase the likelihood of an upsell with its menu design.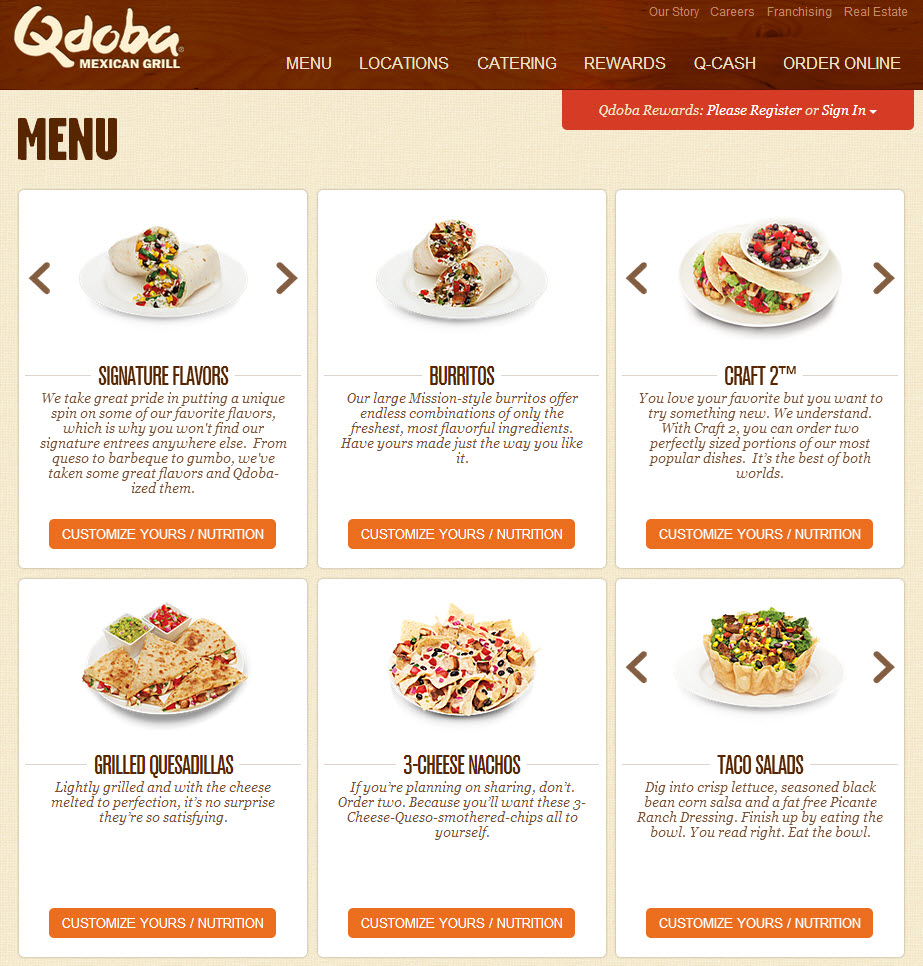 Qdoba Mexican Grill has a unique menu presentation. Many competitor menus start with a choice of meat and continue with the ingredients that follow the assembly line.
So what is the difference?
This is a classic example of passive versus active engagement. Offering all of the choices upfront creates a passive experience in that, "I'm just thinking of what I don't want on my burrito."
Qdoba, however, starts its menu conversation with signature flavors and customization, which puts my focus on actively experimenting with different combinations to find the burrito of dreams.
I can also choose vegan and gluten-free options, which is a smart move as the paradigm of healthy eating continues to shift toward a lifestyle of calorie consciousness or for those who require vegan or gluten-free menu options for health reasons.
So how does this relate to a Web conversion?
Take it from Qdoba, don't be afraid to show off something signature with your offering. Your site should display its value in a way that is suggestive and not submissive. Promoting one item more than another only bothers those who believe in symmetry.
Also, don't be afraid to engage customers for the upsell.
Why yes, I would like fries from Sugar City, Idaho
Another chain that is helping you decide what to have for lunch at 9:30 a.m. is Five Guys Burgers and Fries.
This establishment utilizes a small menu, a variety of condiments, fries made from Idaho's finest potatoes, and all the free peanuts you can eat.
What Five Guys offers is a lesson in transparency.
Customers can see their food being made and can be rest assured that their order is fresh with all of the right toppings. This can also serve as a piece of wisdom for marketers to clearly show how a product or service will benefit customers.
In the digital age, transparent marketing is the best way to earn a user's trust and click.
Endorsements are fast track to breaking the mold
In 2012, Subway became the first restaurant in the fast-food industry to receive the American Heart Association's Heart-Check Meal Certification.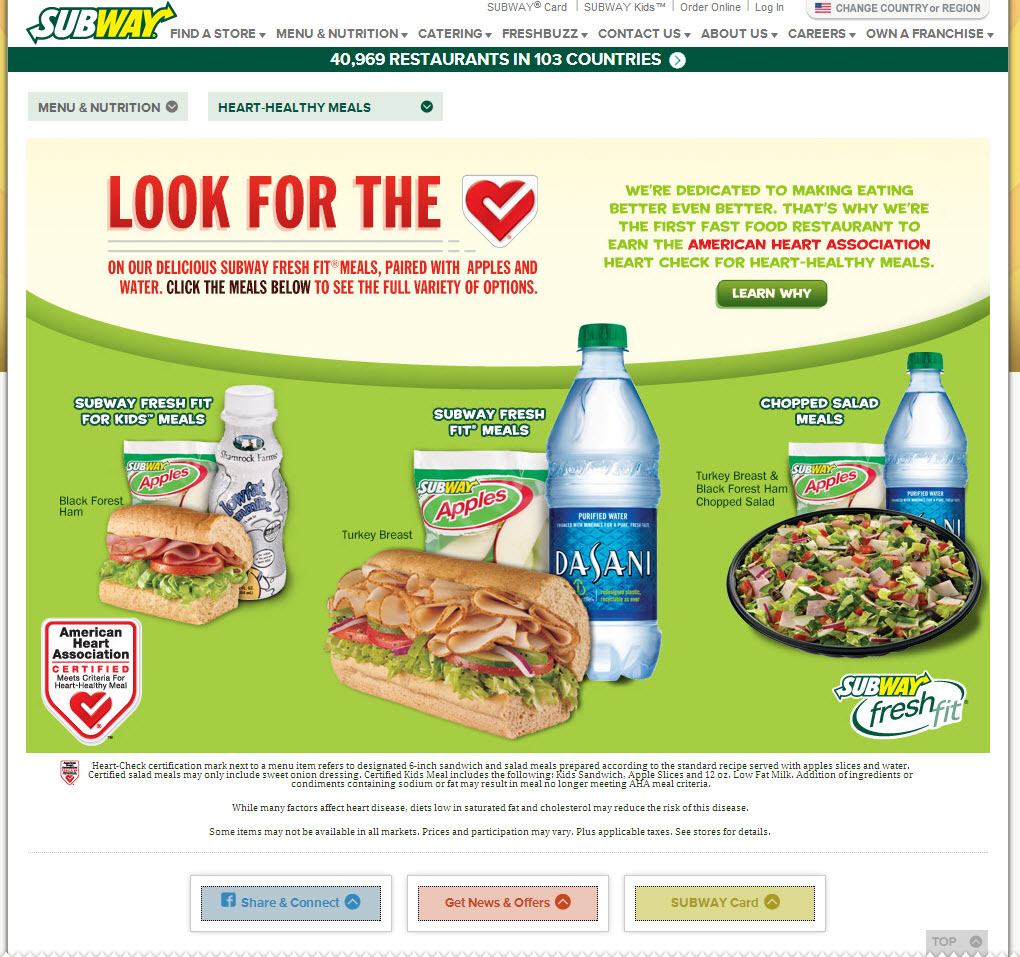 This was clearly a game changer for the chain in terms of strategy due to the common preconceived notation that fast food directly translates to unhealthy living.
Subway was able to escape that mold of negative perception by receiving a strong source of third-party credibility.
This goes without saying, but having someone else – including an unbiased group in this case – back your product or service screams credibility and validation.
Changing customer perception starts with a transparent message 
Although these chains use different strategies and tactics, they share one simple idea.
All three have focused on building business around being more open and honest than their competitors, and it works.
These restaurants offer customers something of value that exceeds expectations and are enjoying endorsements from health advocates, increased brand awareness and engagement as a result.
Related Resources
Content Marketing: How to manage a change in content on your blog
Content Marketing How-to: Social media tips and tactics from B2B Summit panel
Marketing Concepts: 3 telltale signs your homepage is not customer-focused
Categories: Online Marketing Tags: credibility, marketing strategy, Online Marketing, Transparent Marketing, Web conversion