Optimization Summit: Tests with poor results can improve your marketing
Day one of 2011 Optimization Summit has come and gone. Many of us have vertigo, either from the amount of content we absorbed, or the view from the rotating restaurant atop the Westin, the tallest hotel in the Western Hemisphere.
Yesterday's sessions were rich with insights from experts and marketers presenting their experiences in optimization. I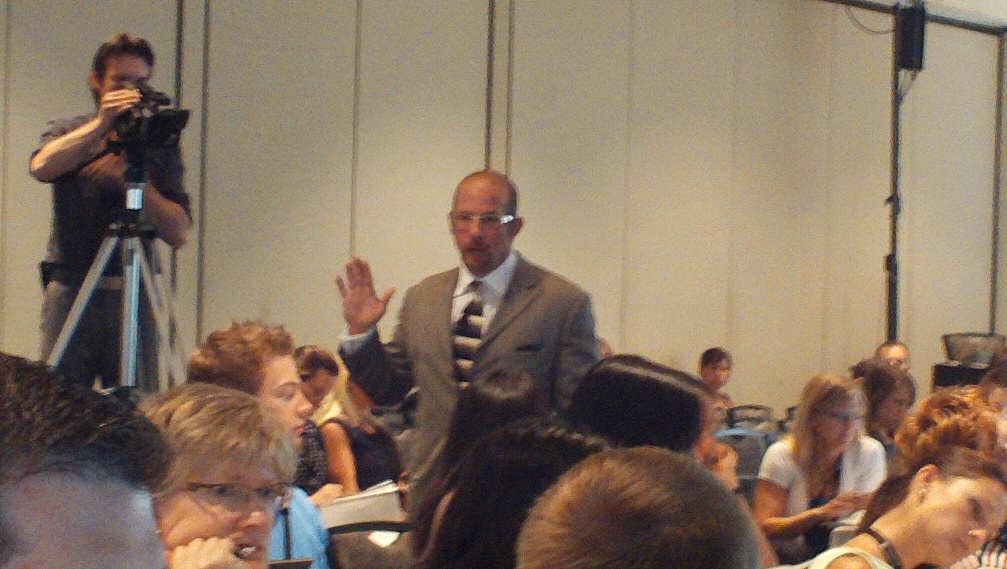 say "experiences" because, as we saw, not every test improves results. But every valid test offers valuable insights.
Dr. Flint McGlaughlin, CEO & Managing Director of MECLABS, addressed this point head-on in the day's first session. McGlaughlin presented examples of landing pages tests that brought greater than 50% declines in response.
Was Dr. McGlaughlin feeling woozy? Did he sit in the rotating restaurant too long before his session? Actually, no. Dr. McGlaughlin illustrated that even tests with poor results can reveal valuable insights about an audience.
"The goal of a test is to get a learning, not a lift. With enough learnings, you can get the real lift," he said.
The above image features the tests McGlaughlin touched on. If you've seen such results, then you've probably asked yourself "well, what do we do now?" Part of the answer came from Boris Grinkot, Associate Director of Product Development, MarketingSherpa, in a later session. Grinkot mentioned two typical reasons landing page visitors do not convert:
1. The page does not offer what visitors want
2. The page does not clearly explain that you have what visitors want (or why they want it from you)
These two causes can help identify the causes of poor landing page performance, and what you should test to improve results.
With this in mind, the researchers tested a final treatment that featured drastically shorter copy. The idea was to get out of the way — to clearly show visitors that the site had what they wanted and to make it easy to get.
This treatment increased conversion rates by 78%. Why?
The marketing channel driving traffic to the page had already done the selling, Dr. McGlaughlin said. The page did not have to convince  visitors to convert — they were ready to convert. The previous treatments were impeding them.
The results of the previous two tests helped the researchers form this hypothesis and create the third treatment. Even though the two tests had abysmal results, they gave the team enough insights to identify a better treatment that would generate a real lift in response. So even tests with poor performance can improve your marketing — they just might not have improved it yet.
Related resources
Landing Page Optimization: 2 charts describing the best page elements to test and how to test them
Marketing Research Chart: Top website objectives to determine optimization priorities and tactics
Landing Page Optimization: Minimizing bounce rate with clarity
Optimization and A/B Testing: Why words matter (for more than just SEO)
Members Library – Online Marketing: Website redesign leads to 476% increase in page views and 64% lower bounce rate
Members Library – Campaign Analysis: Optimization expert lists 5 tweaks to boost an email campaign's conversions
Categories: Research And Measurement, Website And Landing Page Design Tags: landing page optimization, landing page tests, optimization summit