By this point, I think most marketers understand the value and importance of the content marketing channel. It's well known that prospects for both consumer and B2B marketers are now doing most research on their own — I've seen research reporting B2B prospects are now getting 80% down the pipeline before ever raising their hand and letting you know they might be a customer.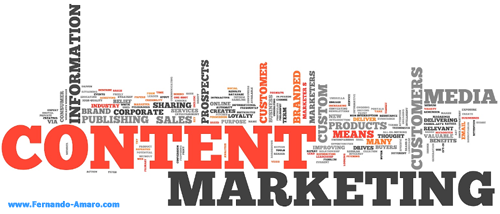 A prospect 80% down the pipeline is likely going to be a more qualified prospect because they are nearing the end goal in terms of making a purchase — and because Marketing and Sales only have to get that last 20% to close the sale. At the same time, it means you can't just push out marketing messages to names and leads in order to reach the entire marketplace.
The solution to this issue is to have a solid content marketing strategy in place, maybe even making content marketing the centerpiece of the overall marketing strategy.
Having spoken with hundreds of marketers about their content strategies over the years, I wanted to share tips on some of the basics of content marketing with the MarketingSherpa Blog reader.
It's not about selling
One point about content marketing that can't be emphasized enough is this: It's not about selling your company, your products or your services. At its core, a content marketing strategy is targeting those prospects in the research phase that have yet to identify themselves as potential customers. You don't know their names; you don't have their email addresses in your database, and they might not even follow you on social media.
However, they are conducting research on your products, your services, your marketplace, your competitors and your company. If you can become a resource of basic information and instruction around the general marketplace of your business, you can become a trusted destination for those as-yet unknown prospects.
The two terms to keep in mind here are thought leadership and brand awareness. If you can provide valuable and relevant content to people conducting research on your marketplace, products and services, you can become a thought leader for information in that space.
As people visit, and revisit, your website and other digital outposts (such as a Facebook page or answer to a question on Quora) without being sold to, they will become aware of your brand. When they do decide to take a more definite step and raise their hand to be sold to, hopefully you will be top of mind.