This article was partially informed by The MECLABS Guide for Optimizing Your Webpages and Better Serving Your Customers. For more information, you may download the full, free guide here.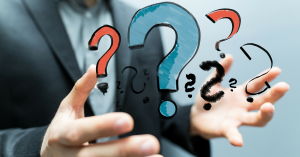 Motivation is a powerful tool in any marketer's belt. If used correctly, it can maximize the effectiveness of your marketing message and move customers toward conversion.
After all, motivation is the key reason why any of us do anything — it's just a matter of identifying what your customer's motivations are and helping them understand how your product or service fits into that.
Question #1. Where is your customer in the thought sequence?
Looking at the MECLABS Institute (our parent company) Conversion Heuristic, you can see motivation (m) placed right at the beginning. However, as you can see by the number "4" placed in front of it, not all these elements hold equal weight.
Motivation is the single most important factor when it comes to affecting conversion. You can't change something as intrinsic to your customers as motivation. You can, however, gain an understanding of it.
By learning where your customer is in this thought sequence and mapping out the other elements (value, incentive, friction and anxiety), you can craft your marketing message in such a way that it is optimized to speak to all four, leading to conversion.