Lead nurturing is an important part of the longer B2B buying cycle. Not every lead generated is completely ready to become a customer.
Having a process in place that keeps that person in the buying cycle allows you stay visible and provides regular touch points for the nurtured lead. Most lead nurturing programs are very content-heavy and include phone calls and emails sent to the lead offering industry or company information they might find useful.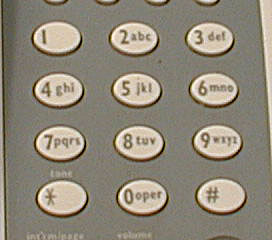 Lead nurturing by telephone is the more time-intensive effort. Phone calls also offer the opportunity to create a strong connection with the lead. It's relatively easy to set up an automatic email send with a link to an interesting industry article, or with a white paper attached as a PDF. A phone call provides a great opportunity to discover more information about your lead's buying cycle and what content they find most valuable.
When calling that lead, you may run into the same problem faced by any teleprospector conducting anything from cold call sales all the way to reaching out to customers — the gatekeeper.
That's the person somewhere along the trail of that phone call takes that simply says, "No, you cannot speak with that person."
So if you have a teleprospecting team making these nurturing calls for you, you must make sure that they have more than a great script. They must also have a successful process in place to actually get a hold of the decision maker or influencer.
Three tips to get past the gatekeeper
Facing that roadblock can be frustrating, but Brandon Stamschror, Senior Director of Operations for the Leads Group, MECLABS (the parent company of MarketingSherpa), has three tips to help you reach the person you want to speak with. As part of our Leads Group, he has plenty of experience picking up the phone and reaching out to prospects and leads. Read more…