On-site Search: How to help your customers find what they want (to buy)
"And I still…haven't found…what I'm looking for." Hopefully Bono wasn't talking about your website.
According to the MarketingSherpa Ecommerce Benchmark Report, customers who use the search box on ecommerce sites convert at nearly three times the rate of general browsers. Yet, 52% of marketers graded their internal search a 'D' or  'F.'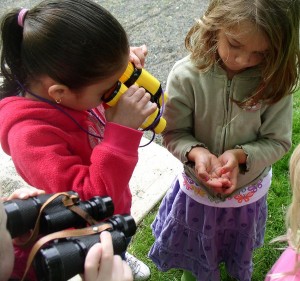 On Monday, I'll be presenting on the "Exploring On-site Search with eTail, BabyAge.com and MarketingSherpa" webinar with Jack Kiefer, Founder and CEO, BabyAge.com, and Kelly Hushin, Editor, the eTail Blog.
But before we share some of our research and case studies about on-site search, we wanted to hear what you had to say…
Four major points

1. Understanding of misspellings and synonyms

Search today must tolerate typing errors, spelling mistakes, and other altered forms, without requiring a preset dictionary. We use our patented algorithm(FACT) to first of all understand what visitors are looking for in a shop. Phonetic is king.

On BabyAge.com when you search for "armchair" instead of "arm chair" you get no results. It looks like BabyAge.com is trying to maintain search by manual optimization because "sleighbed" works!

So you can point out the long tail of search again. Same for fischer-price instead of fisher-price or "chocolat" instead of "chocolate" or "sumer" instead of "summer".

What about "schanon" instead of "shannon"? It doesn't work. In Europe, we deal with many languages and understanding the phonetic is really important. Even spaces matter – "infantseat" (21 results) instead of "infant seat" (1000 results).

2. Relevance

The order of the right products that are displayed on the result page is vital.

Top-sellers and revenue boosters should always be placed on top, while sale items and bad sellers should be placed below the fold or on the next page.

Make sure to show only deliverable products, because nothing is more frustrating for a customer than finding out that the just-found-present takes 5 weeks to deliver.

Use an intelligent result system that incorporates information like relevance, top sellers and availability status, to avoid frustration and to turn more visitors into buyers.

3. Speed and filter

A survey of 600 Internet users showed that more than half felt that a "suggest" feature is "important" to "very important." An additional 25% found the feature to be "rather important."

When online retailers provide such a suggest feature, the drop-down menu should note the number of matches for each of the terms listed.

General search terms (such as "shirt" for an online clothing retailer) normally produce a very large number of results. The right filter navigation prepares the list for the user, permits sorting and selections to be made, and displays appropriate navigation tools. The user can now quickly narrow down the results according to brand, price, size or other attributes.

4. Merchandizing and optimization

Today on-site search is one key factor to understand the customer in your online shop. But you should also be able to generate insights from this data and use on-site information to generate AdWord campaigns and optimize, test and configure your shop for a higher conversion rate.

– Mathias Duda, Head of Sales, FACT-Finder
Simple things

There are many simple things companies can do to improve performance of their site search to deliver a more user-friendly experience, and potentially result in higher conversions (for e-commerce sites, in particular). Here are a few of them:

1.  Incorporate rich auto complete

This feature significantly enhances the usability of your site, by not only suggesting possible terms when visitors start typing the first letters of a keyword (like most search engines do today), but also showing images, start reviews, price, discount info, short product description, and even a "buy now" or "check availability button," without the need to press the search button and wait for the results page to appear. This powerful feature gives people an easier way to click through to the items they're searching for and typically results in higher conversions.

2.  Test different positions for the search box, and not which positions generate the most search traffic

One online retailer – Black Forest Decor – took this approach, moving its search box from the right-hand upper corner of its site to the center. The company made other changes at the same time, including increasing the size of the search box. The company found that site search revenue per customer increased 84% and the conversion rate increased 34%.

3.  Offer "add to cart/buy now" options directly from the site search results page

Smart e-commerce companies create as few steps as possible from search to checkout. When you allow visitors to add products to shopping carts or to go to checkout directly from search results, they're more likely to complete the purchase – particularly if they know exactly what they want and they see it in the results at a price they're comfortable with.

4.  Show ratings and reviews in search results

Site visitors place high value on the opinions and feedback of other people who've shopped for similar products or services, and showing the average rating in search results helps them better determine what they want to click on. You should allow visitors to further refine or reorder their search results based on ratings. You should also show, in the search results, the number of reviews that a product has.

5. Be sure to include refinement options that are relevant to the search query

Refinements are a useful way for visitors to narrow down results by certain criteria – for example, brand, gender, price range, etc. Refinements should be relevant to the search term, so will vary from one search to another.

For example, if a visitor to your site has searched for "camera," it may be useful to have refinement options for the number of megapixels and the screen size. If someone searches for "TV," then you may want to offer screen size and resolution refinement options. Apparel retailers can offer refinements for men's and women's items, as well as size, color, or other relevant attributes.

The trick with refinements is to keep them relevant and useful. This can be done by tracking the most popular and related search terms for each product category, and dynamically creating the refinements based on the keywords that people have entered.

– Shaun Ryan, CEO, SLI Systems
The new slang

Know your audience's slang. Aside from plain old keywords, there's going to be all sorts of wacky short-hand terms, acronyms and inside jokes you ought to be aware of. You can nab your market from folks inside the bubble already that way.

– Erica Friedman, President, Yurikon


Related Resources
Internal Search Data Inspires Store Page Re-Designs: 4 steps to boost revenue 50% – Members' Library
Four Simple Steps to Tweak Site Search Box & Lift Conversions 20% – Members' Library
How Eretailer Tripled Conversions with Internal Search Changes – Members' Library
How to Improve Your Company's Internal Search and Lift ROI – 9 strategies and tips – Members' Library
How to Use Internal Site Search Data to Revamp Your Home Page: People's Bank – Members' Library
photo by
WellspringCS
Categories: Consumer Marketing, Ecommerce Eretail, Search Marketing Tags: internal search, on-site, Online Marketing, Search Marketing