Mail-to-Order Marketing Takeaways: 5 lessons to be learned from subscription boxes
Who doesn't love the feeling of seeing a package on their doorstep? While the mailbox is reserved for bills and sales flyers, a box on the front porch usually means a present.
The popularity of subscription boxes has allowed for millions of customers to enjoy this consumerism bliss bi-weekly, monthly or even quarterly.
Subscription boxes are the ultimate way for consumers to enjoy products. The boxes are delivered on some sort of schedule, filled with products the customer is interested in and usually have some element of surprise.
There seems to be a subscription box for every category of shopper — food, pet supplies, "nerd gear" and even apocalypse prep. The diversity of the boxes available speaks to the widespread popularity among consumers. However, not every company has the interest or ability to expand into the subscription box space. This poses a question: What can we learn from the success of subscription boxes?
To answer that question, we've compiled five takeaways from boxes that marketers in any industry can utilize to promote their product.
Takeaway #1. Be surprising, but don't get crazy
Customers who subscribe to boxes have a general idea of what types of products will be mailed to them. For example, a box member knows that every month he'll get a t-shirt, an accessory of some type and a small gadget.
However, every month there is a surprise element — the products that will actually make up the box will be a surprise upon arrival. That means our example box member doesn't know that this month the t-shirt will have a comics theme or that the accessory will be a pair of sunglasses.
While the surprise of what will actually be in the box is part of the fun, subscription box companies would quickly lose subscribers if they randomly pulled products and blindly shipped them to customers.
Instead, most subscription companies utilize a "quiz" when customers set up their accounts.
Nail polish company Zoya offers a subscription box that asks customers questions like, "Who is your favorite villain of all time?" This is fun way to get customers engaged so that the company has some sense of their interests.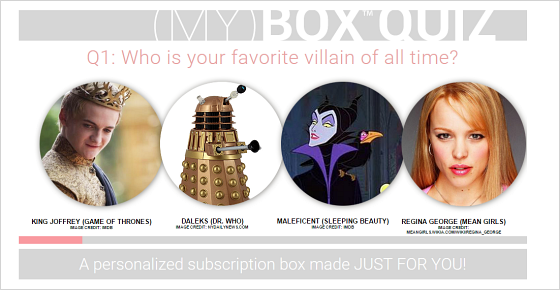 For non-subscription box companies, the lesson from these quizzes is found in trying to understand the company's consumer base. While subscription box users enjoy surprises, they still want to be sent products that are of interest to them. They also expect to be sent the same quality of product from month-to-month, even when the content changes.
When creating messaging, remember that customers appreciate being surprised.
With the slew of marketing that is thrown at a customer on a daily basis, being memorable and fun can make an impact. A consumer who may be mildly interested in a product can be drawn further up the sales funnel by engaging with quirky content, like expressing their favorite character to hate. However, it is important to maintain quality content that is in line with your company's value proposition.
Takeaway #2. Samples allow customers to get acquainted with your product
Anyone who has ever shopped at a wholesale foods grocery store can speak to the power of samples. Sometimes all it takes for a twelve dollar package of prosciutto to be thrown into the grocery cart is a friendly face offering a sample of the Italian ham.
Subscription box company Birchbox capitalizes on the idea that samples can lead to a larger purchase. While the boxes provide sample sizes, subscribers can visit the site to buy full-size versions of the products.
If you are able to provide your customers with a sample of your product, you may want to consider it. It allows customers to become involved without feeling as though they have to commit to the macro-yes of a final purchase.
Takeaway #3. Personalize your content 
Customers appreciate feeling a connection to your brand. One way to create this connection is to curate content specifically for individual customers.
For example, makeup subscription company Ipsy has a monthly theme that dictates what products it gives out that month. Within that theme, there are around two dozen products. The five or six products that a customer receives are based on the "beauty quiz" customers take when they sign up. It is therefore unlikely that two women, both subscribed Ipsy, would receive identical "Glam Bags."
This element of personalization allows customers to feel as though they have a more intimate relationship with the company than they might if there was a standard bag sent to all subscribers.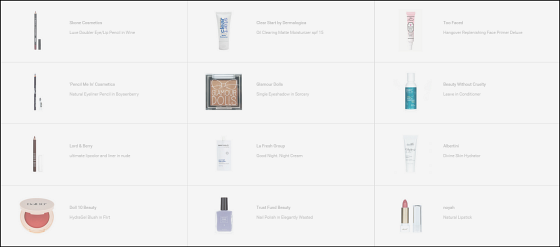 An easy way for a customer to feel valued is for marketers to incorporate personalization into their messaging. Fitness and adventure retailer The Clymb, a non-subscription box ecommerce company, was able to increase email revenue 71% by utilizing more personalized content.
Takeaway #4. Step up your social
Just as personalization allows customers to feel connected to your brand, engaging with them on social media has the same effect.
Social media platforms such as Twitter, Facebook, Pinterest and Instagram encourage conversations to arise around your product and allow dialogues to take place between you and your customers.
For example, pet treat and toy subscription box BarkBox has a very active Instagram presence. Not only does it post original content, but the brand also #regrams fun pet photos taken by other accounts.
Even if followers aren't customers, having a social media presence keeps your company visible and in the front of customers' minds. Creating social media accounts for your company can be an inexpensive way to not only remain relevant with customers, but also present opportunities for organic dialogues to arise around your brand.
Takeaway #5. Allow for brand interaction to be separate from social
As important as social media is, it is also important to provide avenues for customer engagement that are separate from these platforms.
This takeaway is a blend of takeaways three and four — customers appreciate personalized interactions with your brand.
A good example of this is styling subscription box Stitch Fix, which truly appreciates the dialogue that takes place between customers and its stylists. Customers can send notes to their stylist, requesting specific types of clothing in the next box. Additionally, stylists can send notes to customers, giving feedback on these requests and suggesting different ways to wear the clothes.
This allows the customer to play an active role in their subscription, encouraging them to be involved with your brand.
Customers appreciate the opportunity to be vocal about their experiences with a product or company. A recent MarketingExperiments blog post spoke to the value of customer reviews, expressing how much weight consumer reviews have in the buying process. One way to encourage positive customer reviews is by allowing customers to have an actual one-on-one relationship with someone associated with your brand.
The subscription box craze in no way looks like it is slowing down. Every week, it seems as though consumers have a new opportunity to sign up for new presents to be sent to their home on a regular basis. While this model only works for a specific type of company, the lessons that can be gleaned from these brands are applicable to all.
You might also like
MarketingSherpa Summit 2016 — At the Bellagio in Las Vegas, February 22-24
Email Marketing: Ecommerce retailer increases email revenue 71% with personalized content layout [From MarketingSherpa, MarketingExperiments' sister publication]
Value Proposition Development Online Certification Course [From MECLABS, MarketingExperiments' parent research organization]
Categories: Consumer Marketing Tags: Consumer Marketing, ecommerce, social media marketing, subscription boxes, subscriptions