Email Marketing Basics: 4 tactics of the incredible email marketer
When I went to the movies over the holidays, I saw the preview for the new Steve Carrell movie — "The Incredible Burt Wonderstone" — about a magician.
Maybe it's the fact that a good illusionist has to get the audience to opt in to the performance. Or maybe it's because the trailer featured many scenes in Las Vegas, site of the upcoming Email Summit 2013.
Either way, it got me thinking of some of the key tactics every email marketer should know. So I turned to MarketingSherpa's Email Marketing Handbook – Second Edition to pull out some basics.
For example, while every magician should know The Best Coin Fold and The Mystery of Princess Karnac, every email marketer should know …
The Reward Delivery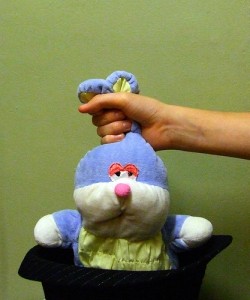 Email is a perfect delivery mechanism for loyalty and check-in rewards, as well as offers in general. For example, Groupon and other daily deal sites always manage to wrangle my email address from me when I buy a coupon.
Once they have said email address and I receive my coupon, more email promotional messages usually follow.
For example, Tanger Outlets used email to send gift vouchers to customers participating in a social media check-in campaign. After six weeks, they received approximately 5,000 opt-ins.
But, is one opt-in enough? …
The Double Opt-In 
Many email marketers can get a single opt-in. But can you secure the coveted double opt-in?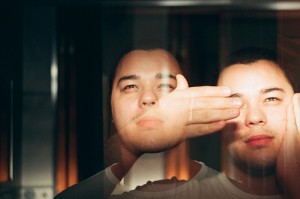 This tactic usually consists of sending a confirmation email that must be clicked once you receive an email opt-in (usually through a form fill).
For the novice email marketer, this might seem ridiculous. After all, it's hard enough to obtain a single opt-in, any additional friction added to the process will likely reduce conversions. Plus, some customers who don't know what you're doing might be unnecessarily annoyed.
However, with email deliverability a continual challenge, the double opt-in might be worth considering, to help you maintain a clean, high-quality database of subscribers who really do want to hear from you.
It can also help you catch problems early. For example, Jack Hogan, CTO, LifeScript, found there are more than 500 ways to misspell yahoo.com, including yahoo.ocom and yahoodotcom (no relation to Kim Dotcom). Collecting and categorizing these bounces can help you find salvageable email addresses (the "confirm email address" field can help as well).
With some email service providers requiring double opt-ins, especially those serving small business, you may be practicing this tactic without really even trying.
Once you get the opt-in …
The Welcome Series
These series not only prime your audience for the messages they are about to receive from your list (thereby increasing the chance of opens and clickthroughs), but they can also become their own automated, drip campaigns.
For example, Embry-Riddle Aeronautical University found that prospective students tended to register within 30 to 40 days of signing up for its list. So now the team sends a drip campaign providing prospective students the info they need to make that decision within about a month. And if they don't register in that timeframe, they are moved to a cold prospects list.
Of course, the welcome emails can be just the start of a beautiful, multichannel relationship …
The Amazing Email Marketing Integration
"A brass band playing at full blast can march openly across the stage behind me, followed by a herd of elephants, yet no one will realize that they went by." – magician Harry Kellar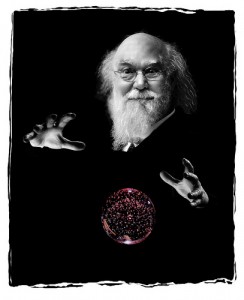 A true magician knows how to focus the audience's attention exactly where he wants it. In a multichannel world, that can be incredibly hard for marketers. The trick is to combine all the channels at your disposal into one seamless set of messages for your audience.
For example, by integrating display ads with confirmation and reminder emails, Dollar Thrifty generated 47 times higher ROI. By integrating an email newsletter with Twitter and blog posts, the New York Public Library increased traffic 135%.
Tongue-in-cheek references aside, there is no single magic bullet for email marketing success (especially when it comes to email marketing integration). But if you understand a few basic tactics that are behind the curtain of many successful email marketing campaigns, you have the building blocks for creating your own magical results.
And fortunately, unlike magicians, marketers do reveal their secrets … in case studies distributed through the free MarketingSherpa Email Marketing Newsletter.
Images by dorkomatic, ofurando, rvoegtli and oddsock
Related Resources:
Email Summit 2013 – Feb. 19-22, in Las Vegas
Email Marketing: 6 tactics on combining content and email strategies
Email Marketing: New tactics for display ads, segmentation and discount promos
Email Relevance: 8 tactics for leveraging timing, segmentation and content
Categories: Email Marketing Tags: channel integration, Email Marketing, welcome messages