Email Marketing: A customer-focused mindset at ATP World Tour
Watching my Jaguars opt for quiet, January Sunday afternoons at home with the family instead of getting pummeled by large men in Arctic conditions (who needs the playoffs, anyway?), I realized that sports is a great example of a product that I care about in a real-time fashion.
So, I asked Philippe Dore, Senior Director, Digital Marketing, ATP World Tour his t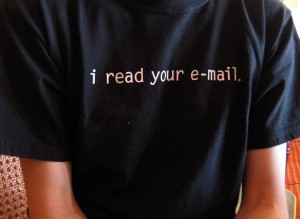 houghts about using email as a real-time marketing tool, as well as a few insights about the case study he will be presenting at Email Summit 2011 in Las Vegas, "Executing a B2C Campaign with a Small Team and Low Budget." It was game, set, match, profit for the men's pro tennis tour, with an impressive amount of revenue generated per send.
Here's what Philippe had to say…
At Email Marketing Summit 2011, keynote speaker David Meerman Scott will be discussing real-time marketing. What do you think the role of email is in real-time marketing?
Philippe Dore: I am looking forward to hearing David's keynote in Las Vegas on this interesting topic. Real-time marketing is becoming quite a buzz word especially with the explosion of social media and the availability of new tools today for marketers to "listen" and engage with their consumers in real-time. There is definitely a need for real-time marketing with email and successful marketers have already been taking advantage of it.
There are some really good examples, especially in my industry (sports). Most major sports league in this country capitalize on the 'live' moment and send merchandise email offers immediately following the completion of a significant event like the Super Bowl or NBA Playoffs. It works very well in our sports and entertainment industry where we capitalize on consumer passion.
We've done similar promotions here at ATP World Tour with real-time marketing emails after significant events. As soon as Rafael Nadal won Wimbledon earlier this year, we had a splash page on our website and an email was sent with "Nadal Wins Wimbledon – See Him Back In London This November."
Another example is when our players qualify for our season-ending championships: "Federer Qualifies For London." Those messages not only let the consumers know the news, but invite them to consume more content – whether it is buying a ticket for an upcoming event or simply read a special story or feature on our website. We catch them in the heat of the moment and that is a great thing.
We're also looking at mobile/text alerts, which has great potential for real-time marketing.
In the case study you're presenting at Email Summit 2011, you started with zero opt-ins, yet you chose to build your own list instead of buying a list. Why?
PD: Yes, having a clean list of fans who wish to receive our content is important to us. We prefer quality over quantity so we are not interested in purchasing lists. Our email program welcome message, a Marketing Sherpa award winner, even tells the consumers that we know what it's like to get a lot of emails so we encourage them to "customize their email experience"! Not many marketers do that.
You derived $21.82 in revenue per message sent. I just want to clarify that for a moment because I think that's quite phenomenal. That is per individual message sent. Do you think you could have achieved this kind of success with a similar campaign in a different medium, or is there an intrinsic aspect of email marketing that helped deliver this impressive response?
PD: This is another example of real-time marketing. The example you are referring to is from a triggered welcome message on opt-in. Not only did we get the person's email and start the digital relationship, but we were able to capitalize on the moment and achieve a high conversion rate. Email was definitely the perfect medium for our campaign in this case.
And I'm guessing the cost to send each individual email message was significantly less than $21.82…so the ROI must have been quite impressive?
PD: Yes, our cost of sending is our regular email service provider (ESP) cost per message sent. All our emails campaigns are done in-house.
While we received many speaking submissions from agencies on behalf of client-side marketers, yours was one of the few that came directly from the marketer with a campaign that was performed entirely in-house. So, I'm guessing you've gotten your hands dirty, so to speak.
While many marketing VPs and directors focus on the big picture and leave the details to someone else, what tactical know-how do you think they should be careful not to overlook? What details would you advise a marketer with an agency to focus on?
PD: Yes, email marketing is still fairly new for us since we've only been doing it since 2008 if you can believe it. It is now an integral part of our digital strategy so I am staying close to it. We even had our CMO weighing in on subject lines last year!
Marketers should make sure to keep a consumer-focus mindset when doing email marketing. We do not send any messages that we would not want to receive ourselves. It is also important to look at metrics frequently and improve email after email.
Related Resources
Email List Reactivation Incentives: Gift cards vs. whitepaper vs. nothing
Email Marketing: Improve deliverability by deleting subscribers?
Email Marketing: Why should I help you?
Email Summit '11: Tackling the Top Email Challenges with All-New Research, Case Studies and Training — Sign up today (1/14/2011) and get a $25 Caesars Palace gift card
photo by
psd
Categories: Email Marketing, Marketing Tags: Email, Email Marketing, Online Marketing, summit