Do You Know How to Take Advantage of Globalization with Your Marketing?
The world is getting faster.
In the past few years, the term globalization has been used to describe an unprecedented cultural, economic and political phenomenon that has fundamentally changed the world.
With faster intercontinental travel and almost instantaneous communication technologies, societies, economies and individuals have become more interdependent than ever before.
As globalization spreads more wealth from developed nations and into developing ones, a new global middle class has risen with an even greater desire to consume than 1950s America. According to Internetworldstats.com, the amount of people who have access to the internet has increased 676.32% in the last 14 years. Most of that growth occurred in the continents of Africa and Asia.
So what does that mean to a 21st century marketer?
It means that a taxi driver in Senegal can watch a Yankees game, purchase Yankees related merchandise and spread the Yankees brand to a whole new generation of consumers.
Now imagine if you could deliberately break into this new emerging market.
What would you do? How would you connect with your new potential customers and increase your brand awareness at the same time?
Most companies do it by creating and promoting culturally specific products that vary depending on the region. McDonalds is great at this. Ever heard of the Teriyaki McBurger?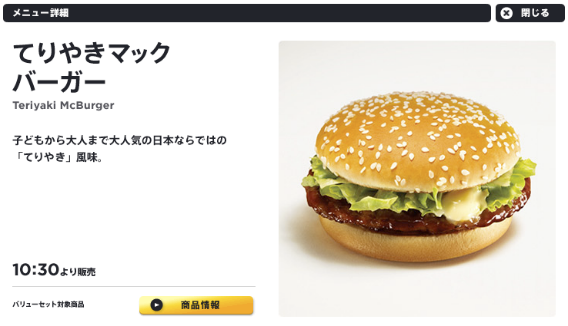 It's a product exclusive to its Japanese market and one of McDonalds Japan's biggest sellers.
Reputation counts
As many an old shoe would say, reputation can make or break a company. Some companies can absorb the blows better than others — especially when you're bringing home $6.5 billion each year.
But bad press does sting a bit and can have lasting implications on future relations. That's exactly what happened to Nike when it released the SB Dunk Low Black n' Tan in honor of St. Patrick's Day and in celebration of all things Irish.
Which is a great idea if you're American.
The Black and Tan is a beer cocktail made by blending a pale beer with a dark one. The darker and lighter beer floats above the pale, giving it a distinctive two toned look.
However, in Ireland, the Black and Tans were a paramilitary group during the time of the Irish War of Independence who committed various atrocities against the Irish people.
They were so bad, the king himself had to step in and regulate their activities. To put it in perspective that would be like a shoe being released in America called the Taliban.
Nike later confronted the issue, saying, "We apologize. No offense was intended."
What went wrong?
How could a major Shoe company like Nike fail so badly that they would later have to make a formal apology? In an interview with NPR's WNYC.ORG, The Irish Times' Brian Boyd said it best:
It's how the Americans view Saint Patrick's Day and view Irish culture and history. And it's the very fact that some people are saying that these are beer-themed sneakers, that the only way to celebrate a national holiday of a country with a very rich culture and a very rich history and literature, etc., is to pour massive amounts of alcohol down your body.
Harsh words to be sure. There is a big difference in marketing with a culture and marketing using a culture.
No one wants to be used.
No one wants to see something dear to them used as just another marketing ploy from a seemingly faceless force in which they had no say in the matter.
So how do you do it right?
By simply involving people from the culture you want to market to.
Engaging your target market
In April, a California Macy's store decided to decorate for Ramadan after listening to some suggestions from employees.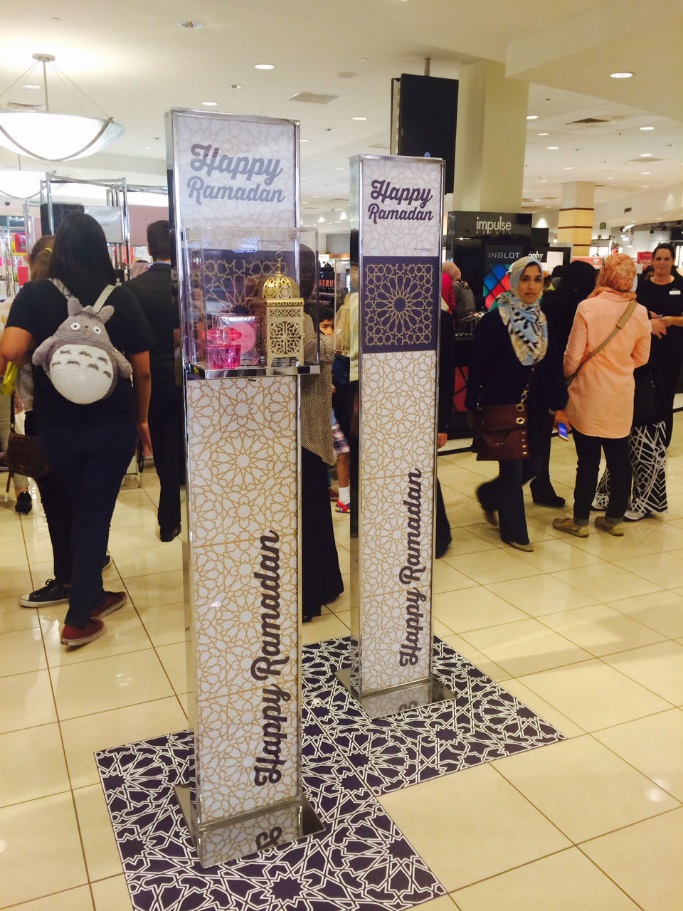 Ramadan is a holy month in Islam of all day fasting and large feasts at night. News of what Macy's did spread quickly through the Muslim community, and soon the Macy's was packed with first-time customers who never would have gone in before simply because they recognized and celebrated an important piece of their culture.
Since then, Macy's went on to form some long-lasting ties in the Muslim community, and in turn, the Muslim community spread the word about Macy's all over the world.
Smart thinking when the Muslim population is expected to double to 1.8 million by 2030 in America and to 2.2 billion worldwide. In an ideal world (the same world that gave us "A Miracle on 34th Street") all of those new parents will look back with fond memories of times spent in Macy's during Ramadan and then take their kids. There is no generation liked by marketers more than second generation customers.
The difference between Nike and Macy's is simple and key to the evolving world of global competition. Companies need to become more aware of the differences between their customers' ideas and values and be able to modify themselves to fit different cultures that they are marketing to.
Ted Mininni says in his 2006 essay, Cultural Anthropology In Marketing, that:
… in an era of acute competition, new product proliferation and savvy, educated consumers, the old model of bring consumer products to market simply isn't working anymore. The huge capital investment in R&D, engineering and marketing of new products falls flat when those products are not what the consumer really needs or wants.
Marketers need to constantly find new ways to identify with their customers.
Learning about a culture and celebrating it is a great way to increase your brand awareness into a new demographic. Be adventurous in your marketing plans. Market to consumers with an increased cultural awareness of the differences between people.
Don't use a culture to market a product that may not fit in it
Avoid the face plant that Nike made by ethically connecting to a culture to leverage your content. Anthropologists have been on the forefront of ethnographic studies for decades, and recently, more and more companies have brought them onto their teams because of their ability to understand culture from an insider's perspective.
To succeed in today's world and move into new markets, make sure to:
Marketers have the ability to learn more about their consumer than ever before. Be diligent in this to avoid simple, but costly, mistakes.
Resist to the urge to only view this new audience as consumers. Be aware that they are individuals molded from and surrounded by different cultures with unique ideas, problems and solutions. If you can incorporate that knowledge into your marketing plans, you can gain an increased market share against those who don't.
Don't be afraid of untraditional tactics. The key to breaking into a new market is building a great reputation that spreads itself outside of marketing campaigns by word-of-mouth.
You might also like
Email Marketing: Merging German and American tactics [More from the blogs]
Website Testing: Research and testing leads to new IBM Software Group homepage, 23% increase in demos [MarketingSherpa case study]
B2B Marketing: Manufacturer's "Cheaper than China" branding campaign increases sales 33% [MarketingSherpa case study]
Branding: Online-focused rebranding increases website traffic 20%, Facebook fans 1,000%, YouTube subscribers 70% [MarketingSherpa case study]
Categories: International Marketing Tags: Branding, ethnographics, global audience, global brand management, global marketing tactics, globalization, International Marketing, tips