Marketing Basics: Don't overlook these 5 digital marketing tenets
There are so many impressive things you can do with your website these days. Augmented realty. Rich animations. Micro-interactions. Interactive infographics.
But I like to think of it like this …
When the quarterback throws a 90-yard touchdown pass, the camera cuts to the wide receiver doing a celebratory dance, and then to the quarterback pumping his fist. What they're not showing you is the right guard who picked up the blitz to allow the quarterback the time to heave up that bomb.
Your website, content, and digital marketing is often presented the same way. Advanced, flashy user interfaces are great. But looking in our own analytics, I was reminded there are probably a few unheralded, down-to-Earth, un-buzzworthy basics that should still power your online marketing.
Basic content
"Basic" has become slang for "limited," "rudimentary" or any number of other negative connotations. To quote Kara Brown on Jezebel, "Being basic just means that you aren't that dope."
And you probably feel that way about the content on your site as well. You are steeped in the latest, most advanced things going on in your industry. You focus on the breaking news. You spend your waking hours thinking about the coolest features of your products, and most advanced capabilities of your services.
But is that what your customer is looking for?
When I recently did an analytics pull for the MarketingExperiments blog (sister publication to MarketingSherpa), I once again found something we've frequently seen with our content. The three most popular blog posts over the past 90 days were all pretty … well … basic:
A/B Testing: Example of a good hypothesis
Interpreting Results: Absolute difference versus relative difference
Customer Value: The 4 essential levels of value propositions
And here's the other lesson — none of these blog posts was even published within the last 90 days. They were 3-4 years old.
When you publish basic content, it tends to be fairly evergreen. Hot topics about the latest industry news and technological developments can attract an audience, but they have a fairly short half-life. So, don't feel compelled to chase trends, memes, or breaking news. Because, as a content marketer, you are not a news organization.
The New York Times found something similar in its Innovation Report, and it is a news organization. While most stories had a significant drop off (many of which are news stories), their enterprise and feature stories attracted new readers long after these articles were published.
For example, an article about something as basic as a routine healthcare procedure — getting a colonoscopy — as seen in the chart below from the report.
The Innovation Report suggests The New York Times could get even more mileage out of that content by creating guides. But you could also repackage blog posts into gated PDFs — like our Maximize the Effectiveness of Your Marketing Testing download.
This doesn't mean everything you publish should be basic, or that you can't tie into industry developments with your perspectives. But there is something to be said for attracting less of a more advanced audience, since they more be more capable and motivated to purchase. And of course timely content can be relevant. Just don't do it at the expense of overlooking the basic content.
Basic webpages
Our focus is research and publishing, so the closest corollary we might have to your website is our parent research organization, MECLABS Institute.
When I looked in the analytics for that site, the "About" section page with the largest number of users over the past 90 days is our careers page.
You should be focused on making a big splash with your website to current and potential customers. And there are a lot of things you likely want them to know about your company in the "About" section — from its history to brands you work with to mentions you get.
But don't overlook the basic function of a website: to serve all visitors with the information they need. Those visitors aren't only potential customers.
So we include a link to the Careers page from our drop-down navigation: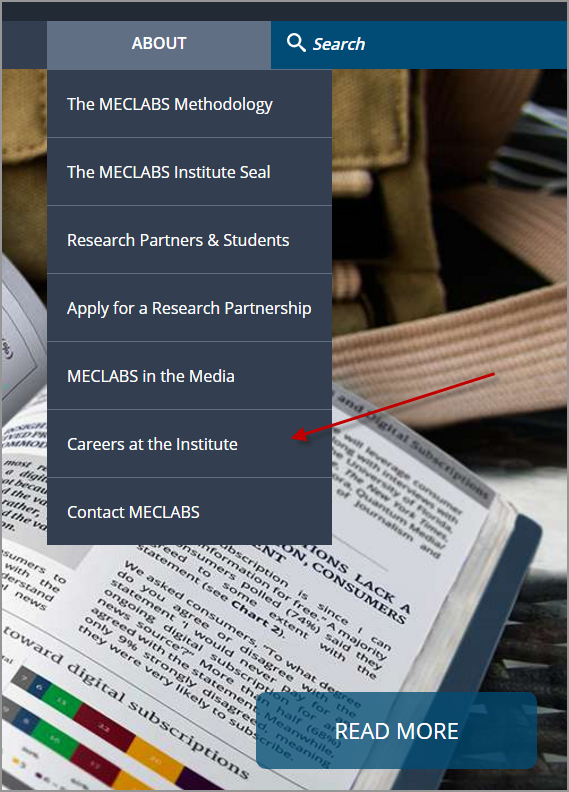 As well as in a Quick Links section in the footer:
Basic channels
There are some pretty cool emerging channels. Snapchat. Virtual Reality. Hologram billboards ("Back to the Future II" predicted it, they're on their way).
But how do customers want to receive regular updates and promotions from companies they are interested in doing business with?
Basic, reliable email.
When we asked a representative sample of 2,021 U.S. shoppers that question, 60% of customers told us email. It was the most popular option. It was even the top choice for millennials.
As for downloading a mobile app? Toward the bottom at only 15%.
Basic information
Data is power. The more you know about a customer, the better you can serve their needs. But what if you know nothing about them?
With your lead capture forms, you should test asking only the most basic information you really need to begin. Name? Email? Include whatever is vital, and then build from there.
Gradually build more data with progressive profiling, starting with the basics but asking for more information every time prospects download another piece of content. Crain's Business Insurance cut down a 28-field form by leveraging progressive profiling.
Or, you can create a two-step process, asking for basic information on the first step of the form, and more information on a second stop. That way, if they don't fill out the second step, at least you have the basic information. This two-step process allowed American Sentinel University to capture 40% more leads.
Basic products (… and websites … and marketing campaigns …)
Minimum viable product. It's been a trending term in the business (and especially digital startup) community for the past decade or so. Originally coined by Frank Robinson, CEO, SyncDev, and popularized by Steve Blank and Eric Ries, the general idea is to create a product with just enough features to test on your audience. Learn from it. And continue to grow.
In other words, start basic.
This idea is true for actual paid products of course. But keep that in mind for your next content marketing idea, marketing campaign, or website (re)launch.
You don't have to launch perfection. Start with a redesign or website launch that would address the biggest chunk of issues, and move in phases to continue to improve.
Diana Primeau, Director of Member Services, CNET, took this approach when launching a new automotive site.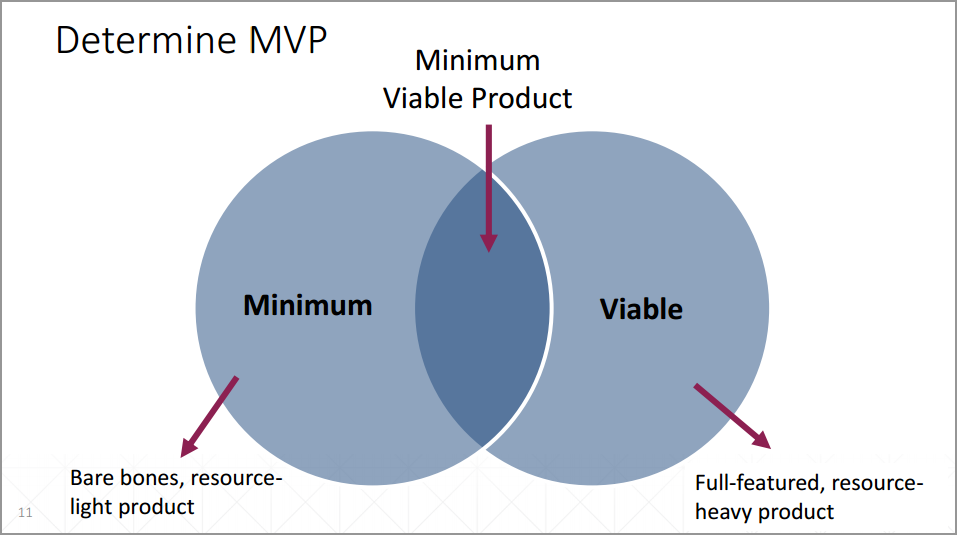 The above visual is a slide from her presentation at MarketingSherpa Summit 2016. (You can get free access to watch her full Summit session and learn how her team launched a site that went from zero to 100,000 relevant, highly engaged subscribers in just six weeks.).
Just make sure you don't start too basic. Often, consumers will only give your "product" one chance. If their first experience doesn't serve them, it will be much harder to win them back in the future and convince them that the experience has improved.
You don't need all the bells and whistles, but if your product doesn't serve the resulting experience your customers expect from a product, they may assume it's a stripped down economy version. Or if you have only beginner-oriented information products, you may get pigeonholed by more experienced potential customers and not get a second chance to win their business.
You might also like
A/B Testing: 4 tests from a crowdfunding site with double-digit results
Social Media Marketing: 4 basic tips for getting started
MarketingSherpa Summit 2017 Call for Speakers — Share your story with thousands of peers and enter to win in the 12th annual MarketingSherpa Awards
Categories: Content Marketing, Marketing Tags: content marketing, Email Marketing, lead generation, website redesign