The Indefensible Blog Post: Actually, the old rules of marketing are pretty good
Sometimes it's helpful to challenge the model. And from time to time here on the MarketingSherpa blog, I'll risk alienating my marketing blogger colleagues by publishing a post that calls into question what everyone else is writing about.
Ah, who am I kidding, I love stirring up the pot.
Today I want to talk about the "Old Rules of Marketing." If you listen to the conventional wisdom, the old rules of marketing are dead, and there are absolutely new, ingenious, never before-thought-of ways that we're supposed to market.
So I went up into my attic, dusted off my trusty tome "Ye Olde Rules o' Marketyng" (picture one of those scenes where Indiana Jones opens a crypt that's been closed for centuries) and I found…
Well…
Actually, the old rules of marketing are pretty darn good. See, all this digital stuff is pretty cool, and has certainly changed a lot of things. But we – you, me, and the other 6 billion or so inhabitants of our planet – are pretty darn similar to the people that came before us. Human nature has not changed as quickly as communication technology.
After all, in the end, "People don't buy from websites, people buy from people" as Flint McGlaughlin, Managing Director, of MECLABS has said.
Sure the media you use to communicate with your potential customers may have changed, but the fact that you are communicating with potential customers has not. So let's take a look at some of the old rules of marketing that I learned when I was just an eager young marketing pup, and see what you can still learn from them today …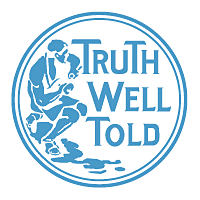 "Truth Well Told" – McCann Erickson's credo
First introduced in 1912, this description of advertising sounds like a tweet from a social media marketing thought leader. Every piece of your marketing needs to be "well told" for anyone to pay attention, but if you overlook the "truth" part as well, you will get burned.
With the rise of social media and push-button digital publishing, everyone is a reporter. And if you don't live up to your marketing claims, they will play Woodward and Bernstein to your Nixon.
"A-B-C. Always be closing." – Blake, Glengarry Glen Ross
I have never been around a sales team for any length of time and not heard someone pull out this little nugget in their best Alec Baldwin impersonation. While this rule certainly applies to the Glengarry leads, it applies equally well to an e-commerce shopping cart path or a lead generation funnel on a website.
To quote from Flint McGlaughlin again, "Many marketers assume that the customer has enough momentum once clicking 'add to cart' to make it through the entire checkout process. That's a lot like expecting a fish to reel itself in once it's been hooked."
"Show, don't tell." – writing maxim
You can tell people you have a highly trafficked blog, or you can show visitors a blog with an impressive retweet count. You can tell people you have an awesome product, or you can show product reviews in your email marketing.
"The consumer isn't a moron; she is your wife." – David Ogilvy
Ogilvy went on to say, "You insult her intelligence if you assume that a mere slogan and a few vapid adjectives will persuade her to buy anything. She wants all the information you can give her."
With the entirety of human knowledge now at every customer's fingertips, this has never been more true. So, listen to David Ogilvy and look beyond just selling to give the customer what she wants – valuable information.
You might say the true spirit of content marketing is embodied in Ogilvy's quote. After all, whether you're a pool guy or a marketing automation vendor, you can enable (and reel in) your customers with valuable content.
"Nobody reads advertising. People read what interests them. And sometimes it's an ad." Howard Gossage
Ouch. This one always cut so close to home. I spent so much time crafting the copy in, say, an ad in The Wall Street Journal. I would fight and scrap with my art director to include every beautiful modifier in those two small columns of copy. Can't we bring the kerning below -3 just this once?
And then he'd whip out the trump card, the above quote.
The same rings just as true today about your email marketing. People don't read email blasts, they read what is relevant to them.
"You don't sell the steak, you sell the sizzle." – Anonymous steak marketer
Sizzle is why successful marketing and content goes viral. Sizzle is why a company that makes tongue scrapers has 35 million video views on YouTube.
Hey, wait a minute, I did stumble on to a new rule of marketing. "You don't sell the tongue scraper…"
What about you? What old rules of marketing do you still hold dear in this instant, digital, 140-character-filled world of marketing we operate in today?
Related Resources
The Indefensible Blog Post: Forget Charlie Sheen, here are 5 marketing lessons from marketers
The Last Blog Post: How to succeed in an era of Transparent Marketing
Loyalty Marketing: How to get customers to stick around (and keep buying)
Evidence-based Marketing: This blog post will not solve your most pressing marketing challenges…yet
Categories: Marketing Tags: david ogilvy, indiana jones, old rules