Historical Searches Reveal Shift
Online marketing has changed a lot in the last seven years. But by how much? Google gives us a little insight today by opening up its index from 2001 in honor of its 10th birthday.
My favorite result so far is for "SEO". You can click the image below for a better view.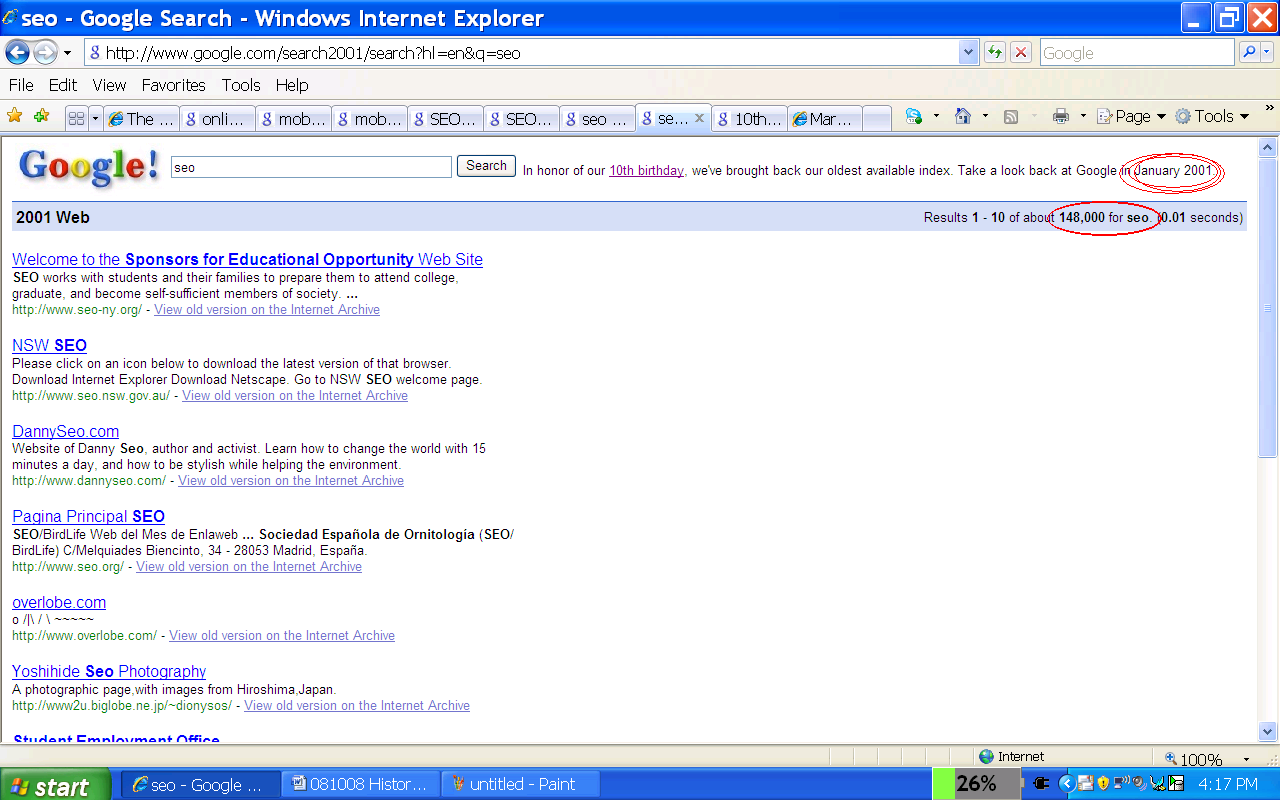 In 2001, you get about 148,000 hits for "SEO". In 2008, you get about 240,000,000 hits. That's a 162062% increase!
Check out the differences in content, too. In 2001, not one result on page one referred to search engine optimization. Today, in 2008, every result and every ad on page one, excluding one for the Sponsors for Educational Opportunity, related to search marketing. Also interesting: that nonprofit was the top result in 2001.
The historic search is fun and interesting to play with. Try it out and you just might uncover an insight into how our marketing, or even our culuture, has shifted in less than a decade.
Categories: Search Marketing Tags: Google, search, SEO