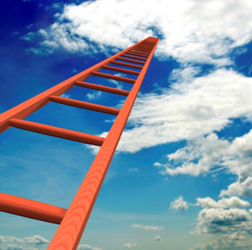 Do you love your marketing job? If you do, you might be in the minority, according to CareerBliss, an online career community dedicated to helping find workplace happiness.
CareerBliss determined the top 10 hated jobs by analyzing hundreds of thousands of employee-generated reviews from 2011. And, two marketing management positions landed on the list.
Director of Sales and Marketing hit at number two, with only IT Director beating it out. Ouch. And Marketing Manager slipped on the list at number 10 spot. Not a promising outlook for those not yet in management, and a worse outlook for those already there.
CareerBliss provided two reasons why the positions earned their spots on the top 10 hated jobs: "an absence of room for growth" and "a lack of direction from upper management."
After reading this study, I thought about what I would do if I were in the unhappy marketers' shoes. So I delved further into the topic by reading every article and study Google would give me on the topic. Nothing I found directly answered my question. However, putting all the readings together allowed me to form some ideas to help jog your thinking.
While I wouldn't suggest quitting your current job just yet (at least not without some research of your own), I do hope this post can give you some hope of getting out of that job you hate. I'd also love to hear your thoughts in the comments section below.
In this blog post, we'll see if there's real truth behind those reasons given by CareerBliss and what you can do to overcome them. Read more…