Marketing Career: How to overcome dissatisfaction in marketing jobs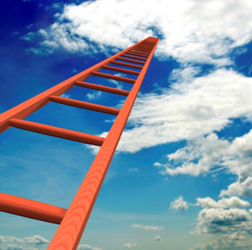 Do you love your marketing job? If you do, you might be in the minority, according to CareerBliss, an online career community dedicated to helping find workplace happiness.
CareerBliss determined the top 10 hated jobs by analyzing hundreds of thousands of employee-generated reviews from 2011. And, two marketing management positions landed on the list.
Director of Sales and Marketing hit at number two, with only IT Director beating it out. Ouch. And Marketing Manager slipped on the list at number 10 spot. Not a promising outlook for those not yet in management, and a worse outlook for those already there.
CareerBliss provided two reasons why the positions earned their spots on the top 10 hated jobs: "an absence of room for growth" and "a lack of direction from upper management."
After reading this study, I thought about what I would do if I were in the unhappy marketers' shoes. So I delved further into the topic by reading every article and study Google would give me on the topic. Nothing I found directly answered my question. However, putting all the readings together allowed me to form some ideas to help jog your thinking.
While I wouldn't suggest quitting your current job just yet (at least not without some research of your own), I do hope this post can give you some hope of getting out of that job you hate. I'd also love to hear your thoughts in the comments section below.
In this blog post, we'll see if there's real truth behind those reasons given by CareerBliss and what you can do to overcome them.
 –
"AN ABSENCE OF ROOM FOR GROWTH"
Many directors of sales and marketing surveyed find themselves at the top of the promotion ladder, with no growth potential. But is that truth or perception? While directors of sales and marketing may cap the growth potential in their current companies, that doesn't mean they've hit a dead-end. If you're in this position, then you might have to try a new path, or even create one for yourself.
How do you overcome this perceived hurdle? I've found three options to find new job growth potential:
Option#1. Grow beyond your current company
If your current company doesn't have any higher marketing positions, or they don't have any currently open, don't be your own obstacle. Look beyond your present employer. Even if you love it there, they can't – or won't – help you grow any further.
Marketing jobs don't stop at the director level. Look to C-suite positions for advancement. The most common executive-level job in marketing is the chief marketing officer (CMO). But that's not your only option. This year, CNN Money predicted seven executive jobs in the future C-suite, which included three possibilities for marketing pros:
Chief Social Media Officer – Produce social media content, "train employees on how to use the platforms," and educate workers on company social media policies
Chief Perception Officer – Proactively work with the CEO "to assess decisions before they're made, to see how they may affect the company's reputation" and ensure the company's values and those of its customers remain aligned
Chief Innovation Officer – Find fresh solutions to new challenges on how to engage customers with the rise of social media and the Internet
Option#2.  Grow with your current company
If your current company is growing and evolving, there might be promotion potential there. Just because there's not an executive marketing position established, doesn't mean there can't — or shouldn't — be one. The three C-suite positions outlined above, along with the more common position of chief of marketing (CMO), are great examples of possible new positions to create.
However, research must come before a presentation to the CEO. There are two questions you must answer. First, is there an area your company drops the ball? Look at the marketing hierarchy other companies use, including your competitors. Spotting what they're doing that works and you don't, could be where your new position can grow from.
Secondly, though there is area to grow, does it require an entirely new position? If the answer is no, don't try to create a position where one isn't needed. You could be left unemployed when the new position is eliminated in a few months and someone else is filling your old job.
Also, be careful in your presentation to the current C-suite. If there is a need for a new position, strongly state your case. The job responsibilities of the new position should not overlap much with the old. Instead of creating a new position, you could end up only putting more job duties on your current job plate.
Option#3.  Grow yourself
If the other two options don't interest you, there might be hope for you yet. Grow yourself. What does this entail? It means grow on your own, be your own boss. This option involves two possible routes:
Become a consultant – Assess your skills and specialize your strongest area (online marketing, copywriting, social media, etc.) and work with companies to create and implement strategies in that area of marketing
Open your own firm or agency – Focus your business on your skill strengths and experience
Doing one of these two things can open a whole set of new doors. However, both options do involve many risks to factor into your decision. Be sure to do ample research before embarking on one of these paths.
"A LACK OF DIRECTION FROM UPPER MANAGEMENT" 
As Tom Fishburne, Founder & CEO, Marketoonist, depicted in this cartoon, sometimes Marketing is expected to create magic out of nothing. Marketing directors and managers noted the lack of direction from higher up the hierarchy as major factor in job dissatisfaction.
And, seeing both directors and managers feel this way, you can spot the domino effect. Executives give no direction to upper management (i.e., the director of sales and marketing); so then, upper management gives middle management (i.e., marketing managers) no further direction than they had received themselves.
Upper management is where the change needs to begin. If receiving direction is a problem, work to fix it. The job of upper management should be to establish clear goals for the rest of the marketing department. Where do those goals come from?
Additionally, upper management should work with the C-suite to completely align the company's goals with the customer's needs. Marketing is about listening. As Kristin Zhivago, President, Zhivago Management Partners, said at B2B Summit 2011, "Current customers will teach you how to sell to new customers." The C-suite doesn't always get immersed in what customers are thinking and saying. So, it's up to marketing to listen and translate those messages.
From there, the clear goals should be relayed to middle management. Managers can then translate those overarching goals into actionable and attainable goals for employees. They should break down barriers and open a flow of ideas. An environment with idea exchange will not only be a happier one, but a more effective one as well.
But, what if you're in middle management and you director doesn't keep with this ideal strategy? From CareerBliss' most hated jobs study, we see many middle managers place all the blame on upper management for their lack of direction. If direction is not relayed, look differently at the situation.
Tim Copeland, CEO, DemandEngine, suggested that "you have a responsibility to fill in the blanks." Managers are not there to simply pass off assignments. Instead, he says, they've been hired to fix problems.
Well, it may be a rather large problem, but no direction is still a problem. So don't gripe about your job; do something about it.
Related Resources:
MarketingSherpa Careers newsletter – Get weekly updates on marketing job openings
Marketing Career: How to get your next job in marketing
Internal Marketing: The 3 people you must sell to in your own office
Email Marketing Manager: Look past campaigns to boost your career
–
Categories: Marketing Careers Tags: B2B Summit 2011, C-suite, career growth, CareerBliss, CMO, growth, jobs, management, marketing career