"This never would have been attempted with a film camera," posted Tom, one of my Facebook friends, in response to a recent status update. He was referring to a posted image of photographer John Baldessari's "Throwing Three Balls in the Air to get a Straight Line (Best of Thirty-Six Attempts)."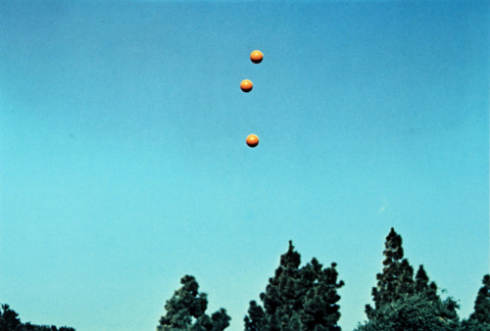 I guess 36 attempts sounded like a lot. However, what Tom didn't know was the photo was taken in 1973 – before either of us was born, and before people were bombarded with information in the form of images, advertisements and email.
The point is that digital media continues to rapidly change people's expectations. We (speaking as both marketers and consumers) know how little effort it takes to shoot 36 or even 3,600 digital images, or send the same amount of automated email messages. But that doesn't mean marketers can (or should) give up on such forms of mass communication.
I'm talking about that oh-so-familiar marketing tactic that precariously sits somewhere between your outbound and inbound campaigns – EMAIL. We need every possible approach to draw customers to our company sites and storefronts. So why ditch email? Why not instead create emails that customers crave?
According to "How to Improve the Value of Your Email List," a recent webinar led by MECLABS Senior Research Analyst W. Jeffrey Rice, marketers can work to develop this desire in customers – not by coercion, but rather by engaging customers in a two-way communication.
During the webinar, Jeff explained how we can transcend the broadcast, scattershot model of advertising from the Mad Men days, and treat email like the nuanced, targeted digital platform it is: