At MarketingSherpa Email Summit 2013, I grabbed Manny Ju, Director of Product Management, BlueHornet, and asked him about mobile email marketing for our latest episode of Marketing Research in Action …
Here is a closer look at some research Manny shared. First, Manny discussed research from the MarketingSherpa 2012 Mobile Marketing Benchmark Report (Full discolosure: BlueHornet is the sponsor of this Benchmark Report, and was a sponsor at Email Summit 2013). As you can see, increasing sales conversion/revenue is the top business objective for mobile marketing.
Q: What are your TOP BUSINESS OBJECTIVES for mobile marketing in the next 12 months?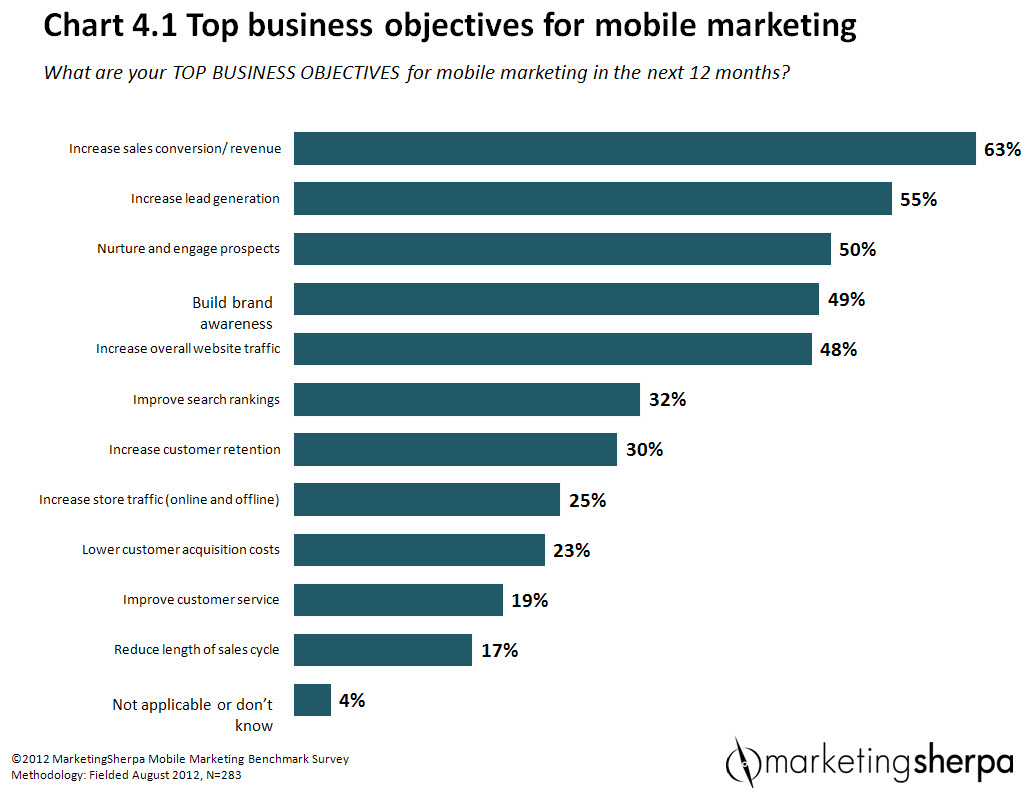 In the MarketingSherpa 2012 Email Marketing Benchmark Report, financial return on investment (quantitative return on email investment) was the most important objective as well …
Q. As CMO or the senior marketing executive in your organization, how important are the following factors in helping you determine and communicate the value of email marketing programs?