B2B Marketing: 74% challenged by generating high-quality leads
On the latest episode of Marketing Research in Action, Milap Shah, CEO, NexSales, discusses research from the MarketingSherpa B2B Marketing Benchmark Report …
Here's a look at what Milap discussed. Feel free to use these links to jump straight to the points in the video.
00:24 – Milap discussed the below chart and the challenge of generating high-quality leads.
"We live in a world of digital debris," Milap said. "Prospects, now more than ever, seem to reach out or appreciate relevant conversations. We certainly need to be better targeted in whom we're speaking with."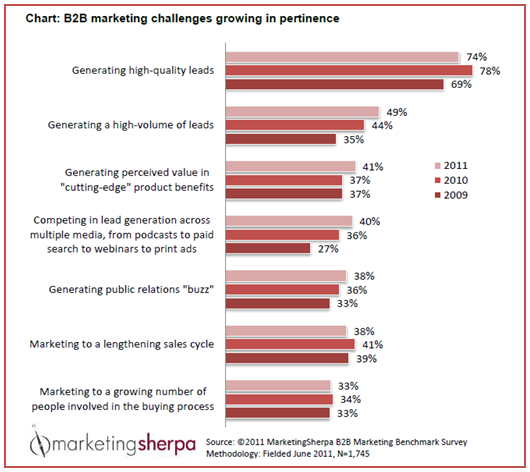 2:03 – 61% of marketers send leads directly to Sales.
In discussing quality versus quantity of leads, Milap said, "Sometimes when you throw peanuts, all you get is monkeys. That's equally true when you talk about the lead generation space."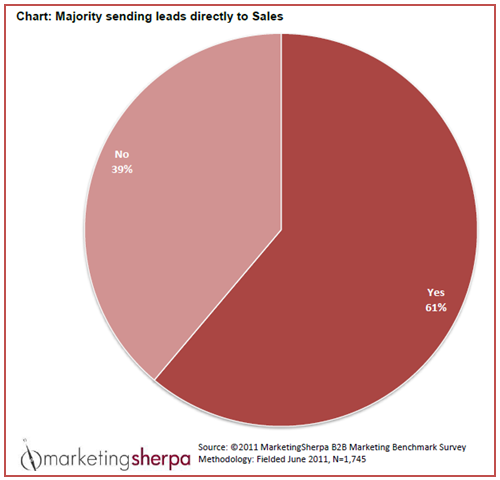 Related Resources:
Ideal Customer Profiles: 5 steps to ensure your lead generation stays on target
Lead Generation: 5 steps for managing cost and quality of leads
The Complex Sale: Lead scoring effort increases conversion 79%
Categories: Lead Generation Tags: B2B marketing, lead generation, quality leads, targeting