Email Marketing: Why National Geographic uses business rules and frequency caps
National Geographic was sending an enormous amount of emails to its list – as much as almost 18 messages a week on average, depending on the season and the target segment within its database.
There were multiple marketing and creative teams sending those messages, so along with volume, branding and just simple look-and-feel was an issue as well.
To compound those problems, when a creative piece worked, it was re-used. A lot. A subscriber receiving a high frequency of emails might see the same, albeit (at least originally) high-performing, image for weeks or months on end.
Unsubcribes became an issue, particularly among the best converting recipients who were receiving the highest volume of email.
Kill your marketing calendar
I'm reporting live from Responsys Interact 2013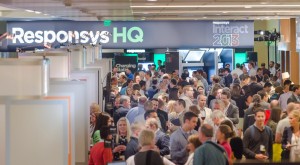 in San Francisco (Full Disclosure: I am a guest of Responsys at this event). Eric Brodnax, EVP, Digital Products, National Geographic Society, shared steps about how that well-known brand sought to overcome this challenge by taking a very customer-centric approach to completely change its email strategy in a session titled "Kill your marketing calendar. Moving from campaign-led to customer-led marketing."
"What we saw was the retention rate was directly correlating to the number of messages they were receiving," Eric said.
National Geographic used three learnings to turn this problem around across its email campaign ecosystem:
1. Ignoring your customer's wishes impacts the entire business.
2. Your organization needs unified ownership of the customer relationship.
Without central oversight, it's easy to mail too much.
It's often your best customers who are treated the worst.
Problems compound as time passes.
3. Tailor your message to your (internal) audience.
Use analogies. Numbers don't speak to everyone. In this case, Eric used the analogy of overfishing the ocean.
Be patient. You may need to repeat your message again and again.
Appeal to core values. Most companies claim to respect the customer and value collaboration.
"In the end, [appealing to core values] will resonate with people,"  Eric said. "But, if you don't change the way you do business, you're not going to make any differences."
The implementation of business rules and frequency caps
I also had the chance to get insight into this email transformation from Marc Haseltine, Email Marketing Manager, National Geographic:
By actively monitoring our comments inbox and communicating with our email subscriber base, those on the front line of the program were aware that many customers felt like they were being over-communicated with via email.

These individual comments and feedback that were being received helped surface issues and potential problem areas in our email program for our data analysis group to really dig into. Their work helped identify long term trends that were impacting the email program.

We were actively targeting all our email campaigns, whether it was based on customers' and fans' stated preferences, purchase activity or geolocation, however, the email channel was helping to support so much of the Society's content, activities and products.  Without business rules and frequency caps, it'd be possible for those most engaged with our brand to sometimes receive up to four emails a day from us.
Marc added that this email transformation is still in the early stages and the key metrics for the team are engagement, CLV (customer lifetime value), active time-on-file and unsubcribes. The marketing challenge in these email metrics is they have to be tracked over an extended period of time to provide relevant insights.
He also said the key change to the email program was the centralization of National Geographic's marketing – bringing all of the email campaigns under one roof, so to speak – and really focusing on each customer's contact points to make the email programs more personalized.
Related Resources:
Day 1 at Responsys Interact 2013: The relationship era
Email Marketing: 142% higher open rate, 15% bigger list from retailer's strategy
Email Marketing: 5 tactics to personalize your email message for better results
Protect Your List: How to Fight 3 Internal Battles over Email Strategy
Email Marketing: 208% higher conversion rate for targeted emails over batch-and-blast
Categories: Email Marketing Tags: business rules, content, customer theory, Email Marketing, frequency caps, messaging, volume of email