Trigger Happy: Why emails are the magic bullets of marketing automation and shopping cart recovery
Triggered emails are rarely discussed as a standalone tactic. Buzzwords like "marketing automation" and "shopping cart recovery" are everywhere, but the automated messages behind them seem to be taken for granted.
After 2011, I am no longer taking triggered emails for granted. I interviewed scores of marketers that used them to achieve fantastic results by: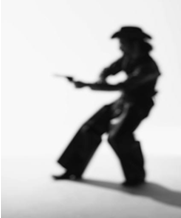 Through these and many similar campaigns, I have noticed that triggered messages have tremendously higher engagement rates than most other emails. Why is that?
Triggered emails are VERY relevant
Relevance, as we all know, is the guiding principle of email marketing. A relevant email is much more likely to be engaged than an irrelevant one. There are three key factors in relevance, and a solid triggered campaign fits this framework beautifully:
Factor #1. Content – Your email has to deliver a message the recipient cares about. Since triggered emails are based on the recipients' behaviors, they can speak directly to the recipients' interests. You know what they're interested in because they told you (through their actions).
Factor #2. Timing – The time your email reaches a recipient has tremendous impact on its results. With a triggered email, your timing is based on the recipients' timing. You know when to reach out because you know when they acted.
Factor #3. Audience – Email marketers improve results by segmenting their lists to remove irrelevant contacts. With triggered emails, the audience self-qualifies through its behavior. You can be certain you're reaching the right people because you can be certain of their actions.
So, does all this "theorizing" actually turn into effective marketing? Absolutely.
For lead-nurturing marketers, let's say a lead browsed a specific area of your website and downloaded a related whitepaper. You can automatically send a series of emails to continue nurturing the lead with related content. You reach the right person, with the right content, at the right time. This is much more relevant than sending a general newsletter and hoping it's relevant to your entire audience. (It's not.)
For direct-sale marketers, let's say you have a product that expires, such as a software license, or a product that needs service, such as a vacuum cleaner. You know the exact date the person bought the product, so you also know when the product will need to be serviced or renewed. Why not schedule a friendly reminder to reach these customers a few days beforehand? Maybe give them a small discount? You will be reaching the right audience, with the right content, at the right time.
"Set it and forget it" is a myth
Triggered emails can be applied in your marketing in many ways, and they can add a tremendous amount of relevance to your email program. Sure, some might reach a small audience, but they can have phenomenal conversion rates and require very little on-going investment.
But don't start thinking you can leave a triggered campaign on autopilot forever. That would be ignoring another factor that makes these emails so effective: their "optimizability."
Yes, that is indeed a silly word. It is a short way of saying that you can take what you know about the audience and use it to optimize the timing and messaging of a triggered email. You can test and tweak to improve results among a very targeted audience.
And the needs of these audiences will change over time. For example, you cannot offer the same whitepaper for years and years. It will eventually be outdated and you'll be harming your brand by sending it. Similarly, product details change over time, and any triggers that are tied to expiration dates run the risk of becoming irrelevant if those dates change.
You must periodically revisit triggered campaigns to monitor their results, update their content, and test for improvements. Even airplanes have to be taken off autopilot now and again.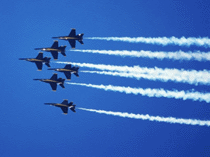 A fleet of triggered emails
Triggered campaigns are getting more popular, and I know of at least one company that has eliminated its email newsletter entirely. These companies are devoting more resources to improving, updating and multiplying their triggered emails because they get greater returns than batch-and-blast campaigns.
I won't be as bold to say that triggered emails will soon dominate the landscape, but I do expect to see a lot more of them. And who knows? Five years from now, you might find yourself managing a fleet of automated campaigns rather than trying to guess what should be in your newsletter.
Related Resources:
Email Relevance: 8 tactics for leveraging timing, segmentation and content
Email Research: The 5 best email variables to test
Email Marketing: How to sprinkle subscribers with a well-timed welcome in 5 steps
Email Marketing: Groupon's segmentation strategies across 115 million subscribers
Research Update: The state of email marketing testing and optimization
Categories: Email Marketing Tags: automated email messages, Email Marketing, engagement rate, marketing automation, shopping cart recovery, triggered emails