In the MarketingSherpa 2013 Email Marketing Benchmark Report, we asked email marketers how they use automation capabilities …
Q: What type of automated, event-triggered, lifecycle email messages does your organization deploy? Please check all that apply.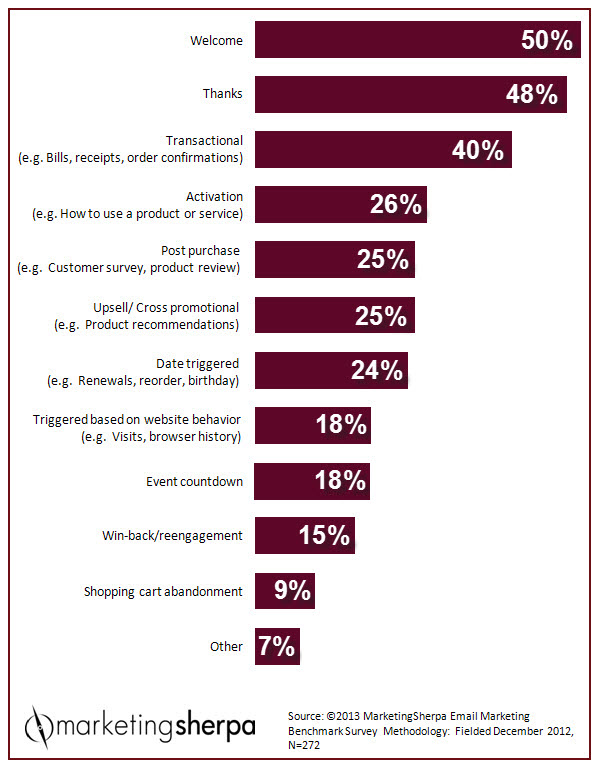 As always, we asked the MarketingSherpa audience for their actionable advice based on this data. We received two interesting tips from Richard Hill and one from Chris Hexton …
Nurture current customers
Most marketers use automated triggered emails to strengthen relationships with early-stage buyers (i.e., for 'lead nurturing').
However, one of the most under appreciated opportunities is to use triggered emails to strengthen relationships with current (and recently lost) customers:
Advocate social referral
Contract renewal reminder
Product education/training
Customer service issue management
Low product usage alert
Upsell/cross sell
Win/loss
Net promoter score segment migration
Win-back campaigns
All of these "customer nurturing" programs represent great ways for modern marketers to re-balance their approach, and use trigger emails (and marketing automation tools) to more consistently support the whole buying journey.