How 4 Brands Effectively Responded to Customers
When Cheerios came out with its gluten-free line, social media platforms erupted with Celiac and gluten-intolerant customers celebrating. Perhaps following in the wake of the Chex cereal flavors, Cheerios listened to consumer needs and created a product line to appeal to a very specific subset of customer.
Then the worst thing happened to a brand that had capitalized on being allergen-friendly — customers started getting sick.
It was determined that the way Cheerios was processing its gluten-free grains did not keep them from being cross-contaminated with wheat and oats, resulting in many gluten-free consumers becoming quite ill.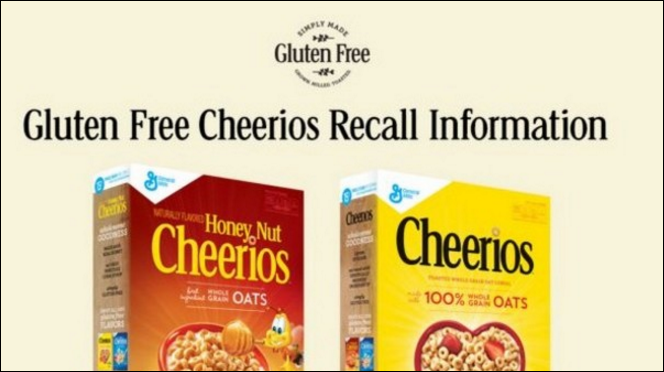 Although the brand made a huge mistake in how it was producing the product, this shouldn't take away from the main effort: a brand listening and responding to consumers. And while Cheerios should have been far more careful, it is important to see a major brand adjusting its product model to try and respond to consumer wants, and then readjust once more when it made a mistake.
It is easy for a brand to stay static, especially one whose product is so well-known and beloved. However, to be successful, it is important to move fluidly and respond to customers' wants and needs.
Read on to learn from three companies that adjusted their business models to better fit their consumers' needs.
Make sure the product fits
ModCloth is a women's clothing line that is known for being both retro and quirky.
The brand has a reputation for being progressive with its clothes sizing. ModCloth offers a wide variety of plus-sized clothing alongside its more conventionally-sized items. However, in late 2015 ModCloth made a decision as a brand to stop segregating its clothing and put all of its clothing sizes together.
This restructuring of ModCloth's inventory came as a response to customers.
On ModCloth's company blog, Susan Gregg Koger, the company's founder, is quoted as saying, "I think there is still an outdated notion in the [fashion] industry that 'plus' should be separate because it's less aspirational, or because that consumer is less fashion-forward, or less willing to spend on herself. But what we're hearing and seeing from our community is that it is simply not true."
Because of customers' responses, ModCloth made a "radical" decision that generated buzz. However, because it was a move that fit in with brand — and customer — values, it was successful and hardly even a risky move.
On the other side of this same token, Nordstrom generated negative press with its Hanukkah sweater, which many customers found to be a representation of negative Jewish stereotypes. As a result of the consumer response, the brand was quick to pull the product.
In the age of social media, it is easy for consumers to share their opinions about your company. By keeping an active eye on the conversation surrounding your company, you can make sure that your product is fitting your target audience.
A change of heart
No one will argue with the success of Apple, nor the strength of the fan base that the brand has created. MECLABS CEO and Managing Director Flint McGlaughlin has said that if Apple creates the iChicken, we will all stand in line on its release date to get one.
And as legendary as the company is, its founder is possibly even more famous. Inspiring two movies and a best-selling book, Steve Jobs is recognized as being one the most influential businessmen ever. So it is humbling to know that even he was wrong sometimes.
Steve Jobs is quoted saying that "No one is going to buy a big phone" when Samsung released the Galaxy S series and other phones with large screens.
Later, once Apple released its iPhone 6, Samsung HTC used this quote in an ad campaign:
While Jobs didn't think that customers would want a phone that was difficult to pass around, he was proven wrong. Consumers want bigger screens as phones are able to do more. It was extremely profitable for Apple to ignore Jobs' original sentiment and produce products that consumers supported with their dollars.
As technology (and consumers' desires) evolve, companies and their products need to be able to evolve also.
Remember this: there's no such thing as pride when it comes to meeting customers' needs.
Customer service is not child's play
A Target mom's tweet went viral in June 2015 when she declared Target's separation of toys to be politically incorrect. Then, the Internet responded.
It felt like anyone who saw the tweet in the news had an opinion on whether or not Target should (taking a leaf from ModCloth) restructure its inventory.
Target gave pushback to the tweet, arguing that the sub-labels help consumers find what they are looking for faster.
Adrienne Appell, a toy trends specialist quoted in CNN's coverage of the conversation, said that "stores organize products and market them based on consumer feedback."
Therefore, when such a negative response was the result of the Target tweet, the company came back in August with a solution.
To the applause of some customers and the booing of others, Target did away with its gender-based signs.
While this decision was not met with 100% customer approval, the company found the greatest value in responding to the customers who argued against gendered sub-labels for children's toys.
When your customers are split, it is important to make sure that the decision your brand makes is the best one for your core customers — just because a certain group is the loudest, doesn't mean they represent the greatest number.
Takeaways
Responding to and engaging with your customers can reap conversions for your brand.
Listen to your customers and be flexible with your products and services and quickly address mistakes made by your company (here's looking at you, Cheerios).
Successful companies are fluid and willing to grow with their customers. Make sure you are communicating effectively with your consumers to ensure that your brand has longevity.
You might also like
MarketingSherpa Summit 2016 — At the Bellagio in Las Vegas, February
Last Minute Tips to Engage Customers Through the Holidays
Hacking Patagonia's PR Strategy: How to improve your brand's voice and influence
Categories: Marketing Tags: B2C, b2c marketing, Consumer Marketing, customer reviews