There's Treasure Everywhere: Turning waste into profit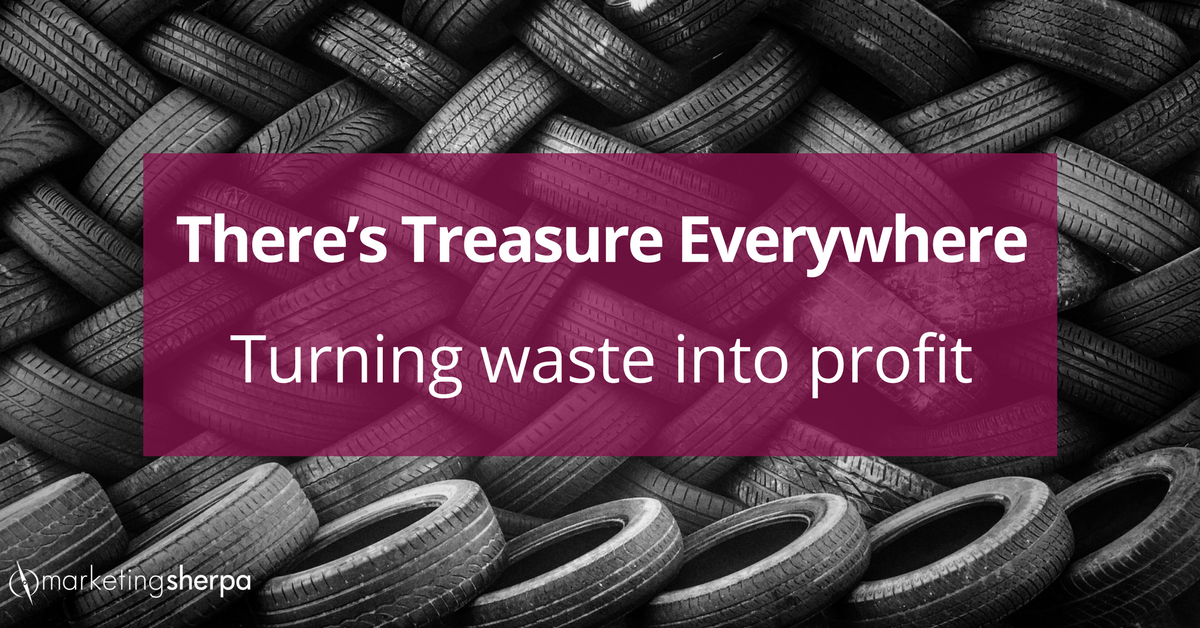 Hobbes: Why are you digging a hole?
Calvin: I'm looking for buried treasure!
Hobbes: What have you found?
Calvin: A few dirty rocks, a weird root, and some disgusting grubs.
Wait for it … Wait for it …
Hobbes: On your first try??
Calvin: There's treasure everywhere!
I thought of this cartoon by Bill Watterson (which he also used to name a cartoon collection book) while reading the Harvard Business Review article Searching for New Ideas in the Curious Things Your Customers Do by Taddy Hall and Eddie Yoon.
Turning a waste product into a $500 million brand
Hall and Yoon tell the story of Steve Hughes, now the CEO of Sunrise Strategic Partners. He was walking through a Tropicana factory when he noticed some workers on break taking the excess pulp (a waste product in orange juice production) and mixing it into juice they would drink themselves.
Instead of ignoring the workers or just assuming their behavior was odd, Hughes got curious and asked them about it. They explained that it made the juice taste fresh squeezed. This interaction gave Hughes the idea to launch Tropicana Grovestand  "the taste of fresh-squeezed orange juice," which after four years became a $500 million brand.
That is just one example of turning waste into profit. Throughout history, curious business people have not only used this process to launch complementary brands in their own company like Hall and Yoon's Tropicana example, they've also launched entirely new companies off their company's waste (Kingsford was created when Henry Ford turned wood scraps from Model T manufacturing into charcoal briquets) and launched new brands off other companies' waste (I interviewed TerraCycle CEO Tom Szaky back in 2007, and since then, the company has made everything from pencil cases to furniture out of other brands' waste).
Capturing value
The great thing about these examples is that the companies simply did a better job capturing value that was already being created but simply overlooked.
So not only is there the typical upside of new product creation — new revenue. But that revenue should come with healthy margins as well because your company is essentially turning a cost (waste) into an asset.
Additionally, there is a huge environmental benefit to turning waste into products. If waste pulp that would have otherwise been thrown out can be turned into juice and if waste wood that would have otherwise be sent to a landfill is turned into charcoal, these companies are reducing their carbon footprint, helping in the war against climate change, and in general saving resources and preserving the environment.
This environmental stewardship has a positive impact on your brand. According to a study by MWWPR, the corpsumer — which they describe as a brand activist who thinks a company's actions and reputation are just as important as the product it makes — is a bigger buying bloc than moms or millennials. And two-thirds (67%) of this group would pay full price for a product that supports a cause they believe in or reflects their personal values. "Give consumers a reason to believe in your company, and they will give you their loyalty and their activism," MWWPR chief strategy officer Careen Winters said.
Stay curious
So how can you find similar waste-to-winning opportunities? Stay curious, my friends. Curious about your company's entire value chain. And curious about all your customers' behavior. At the nexus of production process and consumption behavior, you will find untapped opportunity.
"Averages are the enemies of innovators. Innovation happens at the fringes, not at the center. We can often learn far more by talking with both superconsumers and infrequent users and connecting the dots than from talking with the average user," Hall and Yoon said.
As young Calvin and Hobbes showed us, value is all perspective. What might seem like dirty rocks to your VP of manufacturing could be treasure to a certain subset of your customer base.
You might also like …
Green Marketing: How to tap into a $3.5 trillion market
Hacking Patagonia's PR Strategy: How to improve your brand's voice and influence
Download your FREE Value Proposition Toolbox — 4 tools to help you evaluate and craft your value proposition
Get Customizable, In-Person Training for Your Marketing Team
Categories: Marketing Tags: ecommerce, Marketing, marketing insights, marketing strategy, Online Marketing, Value Proposition