How Brand Marketers Hitched a Ride on The Solar Eclipse in Social Media Marketing
Every few years, everyone everywhere stops what they're doing to watch the BIG THING that is happening, whatever it might be — the OJ Simpson trial, balloon boy or, most recently, last Monday's (moon-day's) total solar eclipse.
While it may have culminated in everyone gazing up at the sky Monday afternoon, wearing funny-looking glasses, remember that in the weeks beforehand, they had been looking at and searching for information online.
The question for marketers is, do you just watch these events pass you by, or do you capitalize on them for a little social cache?
Even our parent company, MECLABS Institute, got in on the moon madness and posted our eclipse party on social media.
Marketing team getting creative for #SolarEclipse2017. Brought to you by @GeneralMills. pic.twitter.com/7x1lsYwle4

— MECLABS (@MECLABS) August 21, 2017
We weren't the only company either. Plenty of other businesses were joining in on the eclipse mania to raise their cool quotient.
Brands like MoonPie, Sun Chips and Eclipse gum clearly all capitalized on the eclipse craze since it was right in their brand orbit. MoonPie even declared themselves the "Official Sponsor of the Eclipse" and held a contest called "MoonPie Memories."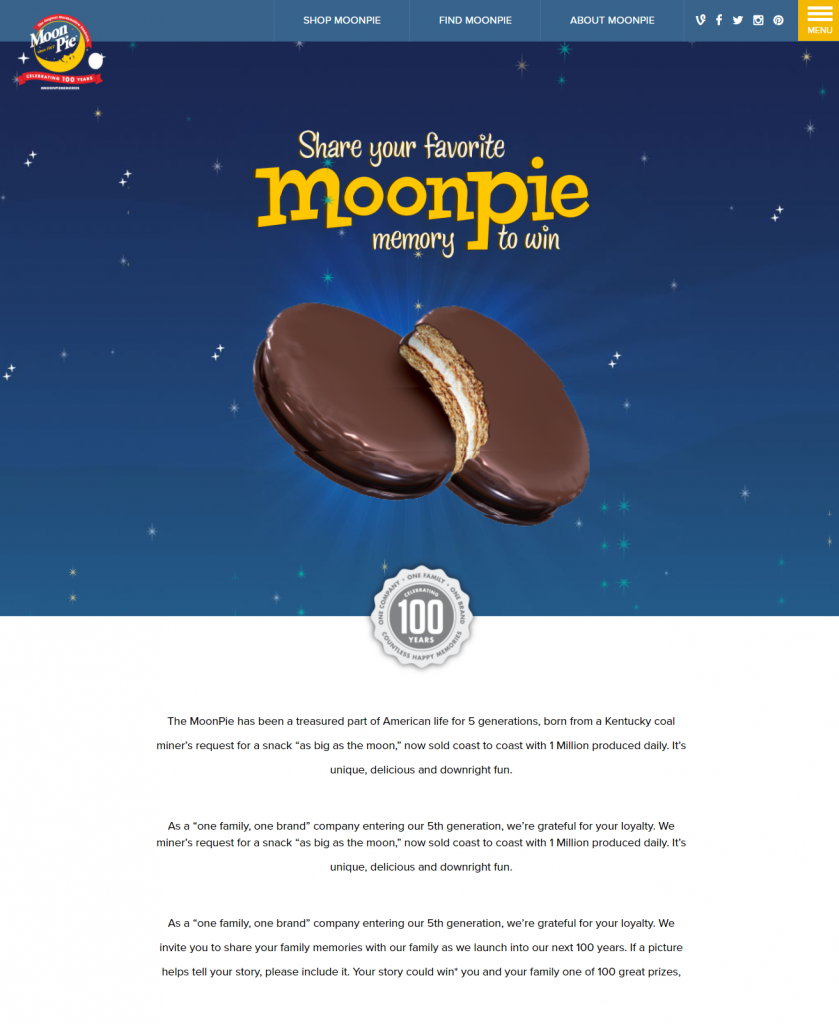 But the interesting part has been watching how brands — with no obvious connection to this celestial event — have handled the social media opportunity.
For example, Uncommon Goods not only posted on Facebook and Instagram about it, but sponsored that post and sent out a corresponding "Galactic Fantastic" email with relevant products.

This tactic is called "trend jacking." This means that when there's a high-profile event or trend happening, you essentially glom onto it.
It's the marketing equivalent of the early Patrick Dempsey movie "Can't Buy Me Love" (or for those under 30), the Nick Cannon remake "Love Don't Cost a Thing" where a nerdy guy dates a popular girl, and through association, becomes popular.
The most important thing to understand when utilizing trend jacking is — it can be a tenuous connection, but it can't be too tenuous. Find a way to really relate it to your product or service, or people will be confused and ignore it or, worst of all, get offended.
Take, for example, Chiquita Banana's post on the eclipse. There is no immediate connection between those two things, but they found a way to make it clever. I found this when a friend shared it to Facebook — because they found it that funny.

You should somehow relate what is happening to your product in a way that is memorable because it's funny, clever or interesting. But of course, never make it memorable because it is offensive. Too many marketers to count have learned that lesson the hard way, and we all have stress dreams that it's going to happen to us.
Of course, Starbucks is always a great example of how to walk this line. This eclipse post is simple. It relates to their product in a clever way and has a humorous caption to back it up.
Another important aspect of trend jacking to remember is to understand what platform will work best. This event happened to be pretty versatile, but brands were really missing out if they weren't using video.
Take, for example, this video from the Sioux Falls Humane Society that went viral:
Not only did this video get over 4 million views, 136,000 shares, 14,000 comments and 47,000 likes on Facebook, but it also got a ton of press coverage. I'd be willing to bet that kind of social media traction translated into at least some cats and dogs finding forever homes.
The best part about it is that it cost them essentially nothing. Granted, they were working with cute kittens, which always makes life a whole lot easier, but there is always a way to make trend-jacking opportunities memorable. It's just a matter of brainstorming.
The thing about trend jacking is that you have to work quickly and be nimble. Just as quickly as trends come in, they go out. So, when the next BIG EVENT comes around, make sure you and your team are ready.
You might also like …
Gotta Catch 'Em All: How to get new customers from the Pokémon GO phenomenon
Social Media Marketing: Fashion Week 'trend jacking' achieves 21 million entries for clothing brand's social media contest
Multichannel Marketing: IT company's zombie-themed campaign increases CTO 3% at president, owner level
Categories: Social Media Marketing Tags: Facebook, Inbound Marketing, instagram, social media marketing, solar eclipse, trend jacking, Twitter