A unique value proposition in the marketplace is essential for sustainable marketing success. You must differentiate the value your product offers from what competitors offer. That is Marketing 101 (which certainly doesn't always mean it's done well or at all).
However, when you offer product tiers, it is important to differentiate value as well. In this case, you are differentiating value between product offerings from your own company.
This is a concept I call "value gulfs" and introduced recently in the article Marketing Chart: Biggest challenges to growing membership. Since that article was already 2,070 words, it wasn't the right place to expand on the concept. So let's do so know in this MarketingSherpa blog post.
When value gulfs are necessary
You need to leverage value gulfs in your product offers when you are selling products using a tiered cost structure. Some examples include:
A freemium business model
Free trial marketing strategy
Premium membership offering(s)
Good, better, best products
Economy paired with luxury offerings
Tiered pricing
The customer psychology of value gulfs
MECLABS Institute web designer Chelsea Schulman helped me put together a visual illustration of the value gulf concept: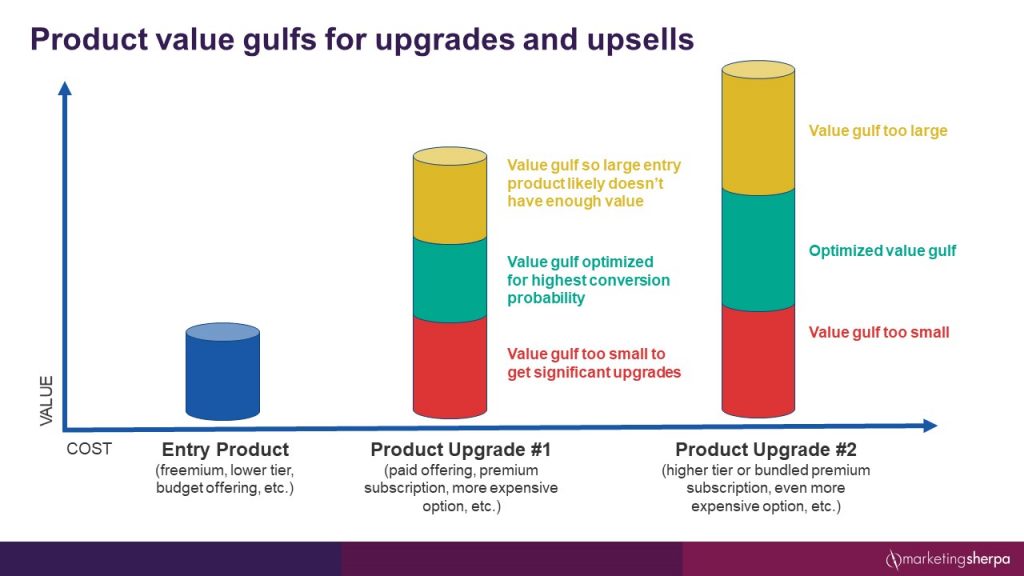 Allow me to call out a few key points: