Marketing Analytics: Why you need to hire an analyst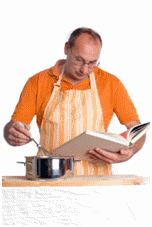 A steady diet of fresh data helps marketing teams invest wisely and reach the right person, with the right offer, at the right time. It's almost like food for your strategy, giving it strength.
But like food, data needs skilled hands to process it. You cannot pull a potato out of the ground and call it dinner, and you cannot track unique visitors and call it marketing.
You need a data chef, better known as an analyst. This person will help you take the unprocessed fields of grain in your database and turn them into Fettuccini Alfredo. Big companies have been doing this for years.
Target's hyper-targeted marketing
In a recent article for The New York Times, reporter Charles Duhigg described how a statistician at Target created a system that could predict which customers were pregnant, creating a huge marketing opportunity for the retailer (Note: According to the article, Target says Duhigg's reporting is inaccurate. I recommend you read it and judge for yourself.)
The article describes amazing analysis that would not be possible without a great analyst:
As [the statistician's] computers crawled through the data, he was able to identify about 25 products that, when analyzed together, allowed him to assign each shopper a 'pregnancy prediction' score. More important, he could also estimate her due date to within a small window, so Target could send coupons timed to every specific stage of her pregnancy.
You don't need Gordon Ramsey
Duhigg's article describes marketing so targeted that it freaked out some customers. In response, Target allegedly obscured the sophistication of its tracking by reducing the number of targeted offers it sent to expecting mothers.
You certainly do not need to hire a chef of this caliber to sauté raw data into marketing campaigns. Simply hiring someone who knows the difference between a spatula and a spreadsheet can make a big difference.
Fred Hagerman, CMO, Firstmark Credit Union, described at the recent MarketingSherpa Email Summit how his company hired an analyst who helped revolutionize the local credit union's email marketing. The analyst was able to process a surge in incoming data, establish testing guidelines, and identify top-performing segments in the database.
"He took to it like a bear to honey," Hagerman said in a case study about the effort. "Within a couple weeks, literally, we were starting to see benefits in terms of speed, ability to segment, ability to measure and analyze quickly, and our perception and conversations started to change."
Fresh data powers effective marketing programs, but the sheer volume of it could give any team a belly ache. If you haven't already, you should sit down with your company's leaders and consider hiring someone to whip all this data into valuable marketing.
Related Resources:
Marketing Psychology: The behavioral triggers behind success at Amazon, Groupon and FarmVille
Collaborate with Data Analysts: 4 Strategies to Improve Relationships with IT
Behavioral Economics in Marketing: 7 Insights to Lift Results
Six Scientifically Proven Ways to Succeed in Office Politics
B2B Lead Testing: "Cheap" data is actually expensive
Post a Job on MarketingSherpa – Free help wanted form for marketing, advertising and PR jobs
Categories: Research And Measurement Tags: behavioral targeting, data, hyper-targeted marketing, marketing analytics, segmentation