Fun Fact: the iPhone can make phone calls. I say this because two years ago, when Consumer Reports found that the iPhone 4 was prone to dropping calls, media reports were filled with people who didn't care.
They didn't care … that their phone … couldn't make phone calls.
Because people no longer use phones to make calls—they use them to check Facebook and Twitter— the issue of call quality was simply not of importance.
I'm exaggerating, of course, but not by much. According to Nielsen's State of the Media: Social Media Report 2012, use of the mobile Web has increased 82% from July 2011 to July 2012 and app usage time has more than doubled. Of course, many people connect to social media through an app.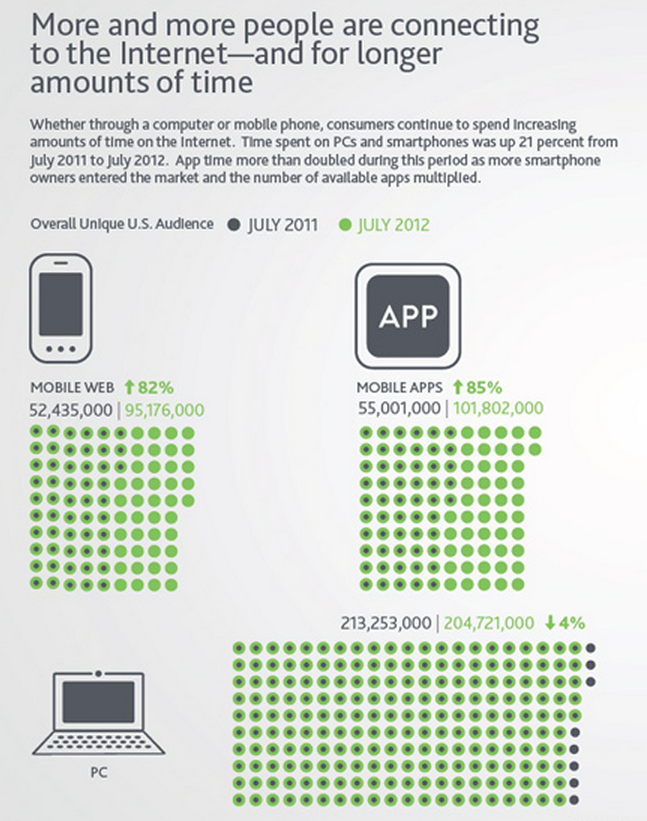 While less people are using the computer to connect to social media, more people are using mobile phones and tablets to receive their daily Timeline fix.
"The Nielsen report has demonstrated significant evidence to support the idea that the growth of social media and mobile technology are mutually supporting," said Jonathan Greene, Business Intelligence Analyst, MECLABS.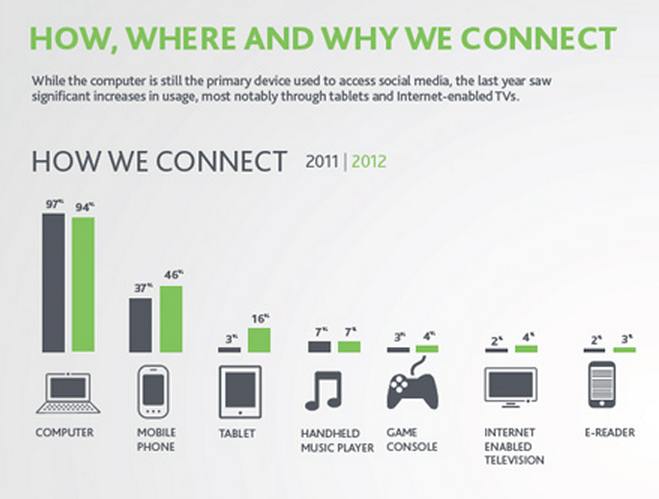 "According to Nielsen, people continue to spend more time on social networks than any other category of sites – 20% of that time spent on PCs and 30% on mobile devices. This leads to a loose hypothesis that the increase in mobile usage and the increase in social media usage are related, with more people being able to access their social platforms with more frequency and increased lengths of time as a result of the proliferation of mobile technology," Jonathan explained.
Here's why this all matters to you, the marketer. We all hear about the meteoric growth of mobile devices. If people are using these mobile devices in large part for social media, that should inform your mobile strategy.
Here are three tips to help you improve the way you communicate with mobile social media users …