Ask MarketingSherpa: Balancing search engine optimization, conversion optimization and conversation
We frequently receive questions from our email subscribers asking marketing advice. Instead of hiding those answers in a one-to-one email communication, we occasionally publish edited excerpts of some of these conversations here on the MarketingSherpa blog so they can help other readers as well. If you have any questions, let us know.
Dear MarketingSherpa: My question is about balancing the SEO needs with the conversation needs, an issue when driving traffic through organic rankings.
I think the issue I am struggling with is "the thing that a customer might search for is not what they want to buy."
I know how to rank any page for anything, and through your training, I am beginning to know how to think about a page that achieves its objectives.
I think what I am struggling with is balancing the two and deciding what keywords to optimize the home page for when trying to combine the two objectives, i.e., SEO optimization versus buyer optimization, and then you have to go through the stage of the buyer's journey as the language they use will be different at each stage.
Regards,
Adrian Tatum
Director
Effective Business Growth
Dear Reader: Adrian, you have hit on a deep challenge that many marketers feel. Some marketers come at it from the opposite direction. They view SEO (search engine optimization) and conversion optimization as separate. And I think this is because of the "when you have a hammer, everything looks like a nail" effect. Too often we're siloed within our own disciplines.
I've heard the theory that load time and various other SEO factors give you a better quality score and therefore must be the factors that improve conversion.
While decreasing page load time has been shown to increase conversion, a myopic focus on SEO factors can hurt conversation with your visitors on your webpages. For this reason, the factors that improve SEO are not necessarily the same factors that improve conversion. They aren't diametrically opposed either, but they are not one and the same. In one instance, you're optimizing for an algorithm. In the other, you're optimizing for a human thought process.
The hammer-nail challenge faces many companies and agencies, and it's probably a blind spot for all of us in some way. For example, a company can be so focused on SEM (search engine marketing) and traffic-driving that they overlook where they are sending that traffic. The same holds true for SEO. You don't just want traffic, you want traffic that will take an action.
The companies we work with have come to the realization that SEO landing pages need conversion optimization, their bigger concern is they don't want to make changes that improve conversion but then lose their traffic so they'll ultimately be down overall. Google is the big scary wizard behind the curtain, and when a marketer has won it over, the last thing they want to do is lose that.
Essentially, you need to make conversion changes without losing SEO, add value without risking search rank.
Really, this isn't just an SEO problem. This is the challenge of marketing as a whole. What customers need isn't necessarily what customers think they need, what customers will actually buy isn't always the same as what they search for.
Let's use marketers as an example customer. A marketer may search for "how to increase email list size" or "how to increase sales" but the solution isn't necessarily tied to an email product or a sales product. The real solution for them may be to improve the value proposition.
Here's another example. I'm on the board for my Homeowner's Association. We recently had an unlocked car broken into in our neighborhood. So I started searching for security cameras. Most of the websites had security cameras with similar functionality. However, one of them had this headline: "Don't capture faces. Capture license plates. 70% of crime involves a vehicle. Police say a license plate is the best evidence to solve a crime."
I wasn't searching for a license plate reader. The thought hadn't even crossed my mind. I was searching for a security camera, but I didn't really want that either. I wanted a deterrent to crime, and I wanted a way to catch the perpetrators. A few of my neighbors had security cameras, and they were interesting because you could see the perpetrators in action. But then what? You still didn't know who they were and didn't have any evidence to help the police catch them and stop them from re-offending. So the license plate reader copy on that homepage tapped into my true pain point.
Adrian, you are savvier than many in that you understand this challenge. As Harvard professor Theodore Levitt has said, "People don't want to buy a quarter-inch drill bit. They want a quarter-inch hole."
Customers are triggered by a pain point but buy a solution
For any marketing (not just SEO), you need to bring them in from their pain point or felt need and then take them on a journey to the solution that will actually help solve it (which may not be what they think). This is just as true for a newspaper ad as it is for SEO.
One thing that can help is mapping the prospect conclusion funnel.
So for example, you might bring people in with the keywords that are based on your services. For you, that might be the "local SEO" they were searching for, but then you take them to what they really want and need — for example, "more sales from their website." You have to experiment and play with the best ways to do this. Can it happen on the same page? Or do you have to strongly optimize an SEO landing page for "local SEO" and then bring them to another page to discuss "more sales from their website." Or another step in general? A white paper? An email? A human conversation?
Here's an example from an A/B test run by MECLABS Institute.
Control SEO Landing Page
Control Step 2
Treatment SEO Landing Page
Treatment Step 2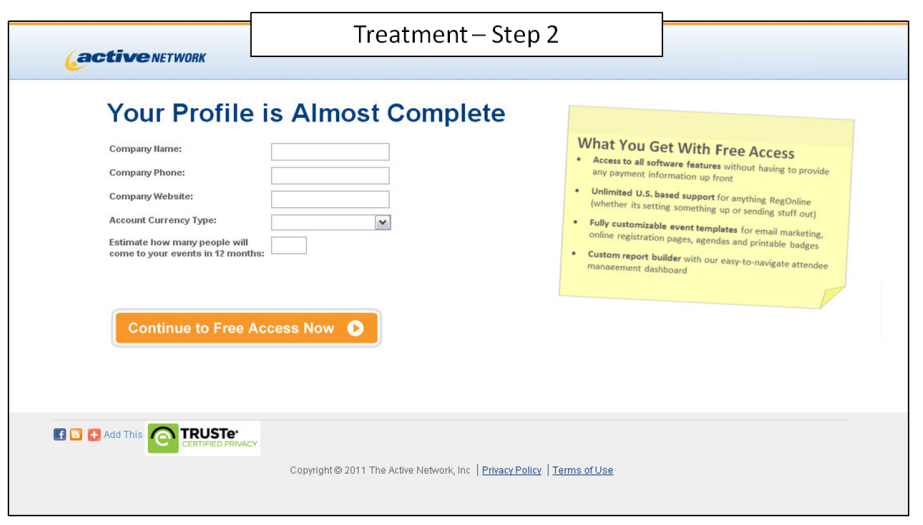 Treatment Step 3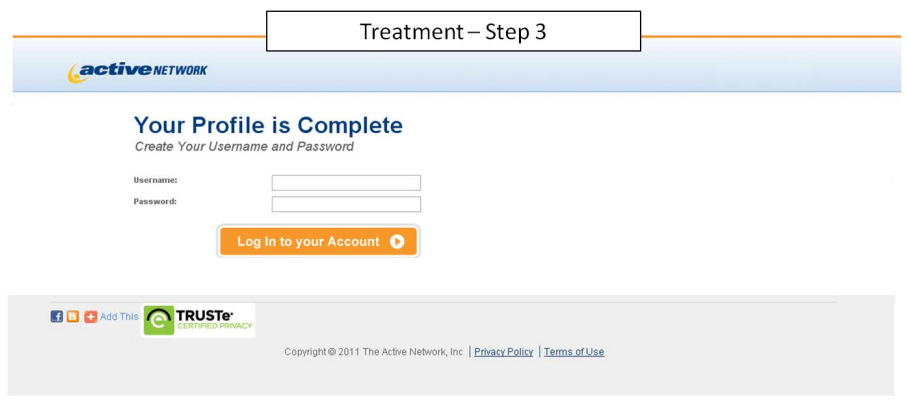 The treatment generated 548% more conversion without damaging organic traffic.
The MECLABS team maintained keyword density, ensuring copy changes kept the same keywords in the same relative places. (Search engines have many other ranking factors than keyword density, but I mention keywords because that is often the biggest challenge to marketers when it comes to customers searching for one thing yet really needing another.) You can see the team kept "online registration forms" in the headline.
But to Adrian's very smart question, people often don't want what they're searching for. No one wants online registration forms. Not really.
So the team kept the keyword-driven headline, but added in a very prominent mention that begins a conversation — you can "cut your workload up to 64%." Now we're getting into what they really want. Those online registration forms cut down on their work.
Again going back to professor Levitt, "People don't want to buy a quarter-inch drill bit. They want a quarter-inch hole."
Targeting the solution
Another way to take customers from pain to purchase is by focusing the solution to fit their unique needs. If there is a heterogeneous mixture of types of customers that come to your SEO pages, you need to create prospect-level value propositions for these different types of people.
This will help you target messages better to their specific pain points.
You can ask them to self-select and then create customized landing pages to serve their needs. But there are other things you can do as well. For example, you could target your SEO landing pages (much easier with paid search or paid traffic, of course). So you could have your "Local SEO for SMBs" page and your "Local SEO for Fortune 500 companies" page so customers are self-selecting by their actions. Those are just examples. You would probably want to check search volumes to see what is worth investing in.
You could also engage in email marketing or content marketing, having them subscribe to an email or download premium content, and as part of that, give you information in the form they complete so you know who they are. You then use that information for more targeted offerings in email or with dynamic content on your pages. I assume people wouldn't buy your services in a single visit. This information will help you follow up with customers all along their journey until they make the ultimate purchase.
You can follow Daniel Burstein, Senior Director, Content & Marketing, MarketingSherpa and MECLABS Institute, on Twitter @DanielBurstein.
You might also like …
Landing Page Optimization, Value Proposition, Online Testing, and Email Messaging on-demand courses from MECLABS Institute — To help you stretch the last vestiges of your 2019 budget even further, you can get one course for $500 (normally $695), two courses for only $792, four for $1583, and five for $1632 by using scholarship code Course500. Ends this December 17th.
7 Steps to Discovering Your Essential Value Proposition with Simple A/B Tests
The 21 Psychological Elements that Power Effective Web Design (Part 1)
What Your Customers Want: How to predict customer behavior for maximum ROI
Ask MarketingSherpa: How to get high-paying customers and clients
Categories: Search Marketing Tags: ask marketingsherpa, buyer's journey, content marketing, conversion optimization, customer journey, funnel, funnel mapping, Google, keyword density, load time, organic traffic, search engine marketing, search engine optimization, SEM, SEO, Theodore Levitt, Value Proposition